You Asked, We Listened! Inside Self-Storage World Expo 2022 Resets to Deliver the Show Experience You Crave
You Asked, We Listened! Inside Self-Storage World Expo 2022 Resets to Deliver the Show Experience You Crave
Following a number of pandemic-induced changes that were made to the Inside Self-Storage World Expo in 2021, we're pleased to reset and refresh our agenda and protocols for the next event, April 19-22. We look forward to producing the industry show experience participants crave, with access to all the information, resources and connections you need.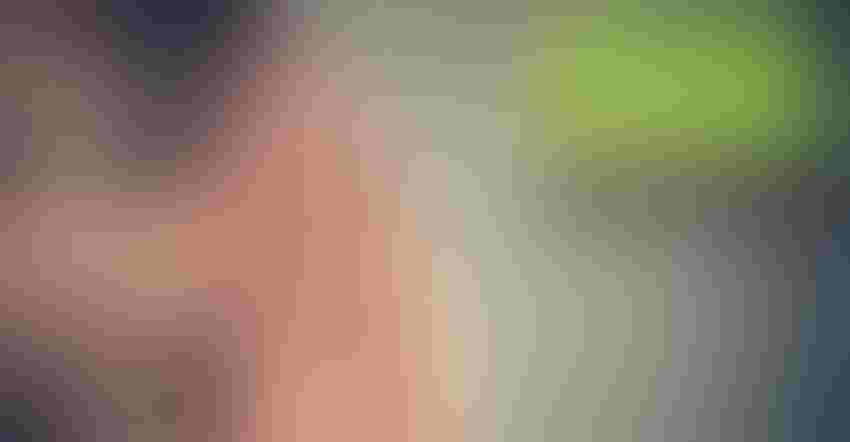 Whatever area of the self-storage industry you work in, you know this to be true: Customer input is critical to perfecting your products and services. Here at Inside Self-Storage (ISS), we take feedback very seriously, whether it comes from our magazine subscribers, website users, store shoppers, community members, event attendees, advertisers, exhibitors or anyone else in the business. Our goal is to deliver the experience you want—in person, online and in print.
Our annual ISS World Expo is now entering its 31st year, and we've learned a few things about hosting conferences and tradeshows over the decades. But these past two years spent navigating the coronavirus pandemic have taught us more than ever about our audience needs; and a lot of those lessons have come thanks to insight from readers like you. Good or bad, we take your comments and build on them to do better.
Our 2021 event, which took place in July, was impacted by many crisis-induced requirements. We made changes to our agenda and operational protocols to meet the needs of official health guidance and keep everyone safe. But the post-show surveys showed that while many participants understood and even appreciated these efforts, they'd prefer a return to our more traditional format.
Well, we heard you, and we're ready to deliver! Here's how we're resetting and refreshing the ISS World Expo in 2022 to meet your needs and provide the experience you crave.
The Good, the Bad and the Better
Over the years, the ISS World Expo has grown and evolved to meet the needs of self-storage owners, managers, investors developers and suppliers. In 2022, we'll be returning The Mirage Hotel & Casino in Las Vegas, April 19-22, for four days of education, exhibits and quality networking. That's nothing new, but we're also leaning on attendee and exhibitor feedback to ensure we meet the needs of the majority.
Let's start with the good. Based on this year's surveys, 92% of attendees agree the ISS event provides the right products, services and education to help them grow their business. Personal comments emphasized the quality of the networking opportunities, the wealth of information available and the wide variety of vendors on display. Thank you!
On the flip side, there were a few areas needing attention and improvement. We want you to know we've heard your concerns and wishes, and we're taking concrete steps to address them. Here are a few key items of interest:
Attendee badges. One item that was plainly problematic in 2021 was the digital badge. Though it minimized physical touchpoints and met certain sustainability goals, show participants were clear: They want to be able to quickly identify the people they meet. Understood and done! Physical badges will be returning in April.
Exhibit hours. Education and exhibits overlapped in 2021 as we sought to thin crowds in all the event rooms. The expo hall was open eight hours each day, which was unprecedented. The consensus among exhibitors was these days were too long, while some attendees got distracted on the show floor and missed seminars they meant to see. We'll be reverting to a more traditional agenda in 2022 to clearly separate the two. In addition, the cocktail reception will be returning and will take place in the expo hall on April 20!
Food options. Unfortunately, some of The Mirage's eateries were closed last summer, and those that were open struggled with long lines and labor shortages. This made it difficult for people to get lunch and snacks. We expect all restaurants to be operational in 2022, plus we'll be offering "grab and go" options right within in the conference area to ensure everyone has easy access to food and drink.  
The Best Lies Ahead
Registration for the 2022 ISS World Expo will be opening in early January, and as you'll see, we'll be bringing back all your show favorites. Attendees can participate in eight deep-dive workshops, 42 education seminars, a keynote address, multiple open-forum Q&A sessions, dozens of Table Talks (which will be back to their previously loved format), vendor presentations, the Buyers & Sellers Meeting, a facility tour and more. Of course, you'll also have access to an expo hall packed with 200-plus product and service suppliers.
Thank you for sharing your experiences and opinions with us. We aim to please and look forward to providing you with an exceptional event in April! To learn more about our education program, speakers, exhibits, networking and more, visit issworldexpo.com.
Subscribe to Our Weekly Newsletter
ISS is the most comprehensive source for self-storage news, feature stories, videos and more.