The Supplier Side of the 2022 ISS World Expo: Exhibits, Vendor Presentations, Meetings and More
The Supplier Side of the 2022 ISS World Expo: Exhibits, Vendor Presentations, Meetings and More
The annual Inside Self-Storage World Expo is known for its quality education, but the supplier side of the show also can't be beat. Learn about this year's exhibits, vendor presentations, special meetings and more. There's no better place to discover the latest industry products, services and trends.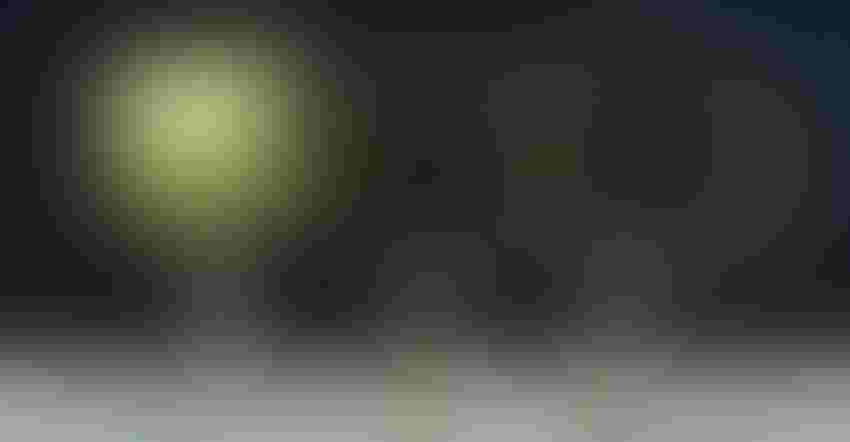 Self-storage professionals go to industry conferences and tradeshows to learn things and meet people, but also to buy stuff. And to get answers from the people who sell stuff. And to try out new products and services. Shopping is a big part of what happens at the annual Inside Self-Storage World Expo, but here's something you may not know: Our participating suppliers are there to do more than work a booth. They're also pitching in to educate attendees in a variety of ways.
If you join us at The Mirage Hotel & Casino in Las Vegas, April 19-22, you'll have direct access to the industry's largest show floor, containing more than 200 exhibits. But you'll also get to interact with and learn from the experts who provide the industry's top products and services. Read on, and you'll discover things you can see and do in this year's expo hall, plus the vendor-based programming on the agenda.
An Interactive Environment
There's no better place than the ISS World Expo show floor to learn about the products, programs and people who are shaping the future of self-storage. With eight hours of exhibit access, you'll have plenty of time to catch up with companies with which you already do business, ask questions of potential new partners, try out products and services, and get your hands on a bunch of cool industry swag. You'll have the opportunity to explore the innovations that'll help your business thrive.
The expo hall is open 3-7 p.m. on April 20 and 1-5 p.m. on April 21. What self-storage sectors will be represented? All of them! Here's a sample of the offerings you'll find:
Building components of all kinds

Architectural, engineering and development-consulting services

Feasibility and due diligence

Accounting, tax and cost-segregation services

Management support and training

Marketing services of all kinds

Website development and optimization

Real estate acquisitions, appraisals and brokerage

Security systems and hardware
Technology is a particularly high-demand category, as more self-storage operators consider innovative tools to streamline their business. This year's expo hall will include dozens of exhibitors who offer access-control systems, management software, kiosks, surveillance cameras and much more.
"Our big focus this year will be on our cloud-management software and the exciting new innovations that we will be releasing to improve the overall experience for all users, but especially new features focused on larger, multi-site operators," says Tony Gardner, vice president of QuikStor Security & Software.
The show floor is really the best place to "try before you buy." Tech company Storable will be offering demos of all its products. CallPotential, which is celebrating its 10th year in business, will show off its new booth and introduce a new technology product. Other vendors with newly designed spaces include Sentinel Systems Corp. and Tenant Property Protection, which will promote its RadioWilderLive podcast, broadcasting music and conversations with self-storage professionals.
Celebrating its 30th anniversary, On The Move Inc. will park one of its rental trucks right on the show floor. "Even though we are a familiar face, we always have something new and exciting to offer the storage industry," says marketing director CJ Stratte.
An important show perk is exclusive onsite pricing. Everbrite, a provider of coatings that restore and protect metal surfaces, will offer its Storage Kits at a special price. Attendees can also receive a free estimate for the company's restoration services or learn about its new Certified Contractor Network.
Other exhibitors are sponsoring giveaways and handing out freebies. Everyone will have plenty of product information on hand, so be sure to grab a business card or brochure for later.
More on the Floor
Connecting with product and service suppliers is a given in the ISS World Expo Hall, but the floor is also a fantastic place to generally mingle and make valuable connections with peers. In fact, our evening cocktail reception will take place in the hall this year, 5:30-7 p.m. on April 20. Every registration package comes with two free drink tickets, so come enjoy a refreshing beverage and some tasty appetizers before you head out into the city for dinner and evening entertainment.
Another event happening in the expo hall is the Buyers & Sellers Meeting. As we've seen, the investment side of self-storage is booming, particularly acquisitions. Naturally, investors are seeking great properties to purchase, and owners are cashing in on the influx of capital. On April 21, 1:30-3 p.m., buyers, sellers and brokers will gather in booth #1428 to explore potential deals. Sponsored by Argus Self Storage Advisors, the gathering is open to all attendees and exhibitors.
Vendor Pros
Of course, you'll also find ISS World Expo suppliers sprinkled throughout the official education program, in the seminars, workshops, Q&A sessions and roundtable discussions. We've covered those extensively in past preview articles. What you may not be aware of, however, is our series of Vendor Presentations, which aim to enlighten attendees on specific industry products, services and programs. By attending, you can gather intel, ask pointed questions, and connect with the experts behind each offering.
For example, at 9 a.m. on April 20, Larry Oxenham from the American Society for Asset Protection will teach "How Self-Storage Owners Can Protect Their Business & Save Thousands in Taxes." Open to all registered attendees (exhibitors excluded), this 50-minute session will explain how owners should structure their business for lawsuit protection and prevention, reduce their liability insurance costs, minimize their taxes, and create a successful estate and succession plan.
Information on other Vendor Presentations can be found at issworldexpo.com. We're also in the process of organizing at least one facility tour. Details will be added to the website as they unfold.
Whether you're a self-storage developer, investor, owner or manager, you need support to achieve your industry goals. Get expert advice, fresh ideas and inspiration at the industry's biggest conference and tradeshow of the year. To learn more about the event's location, education, speakers, networking, exhibits, sponsors, safety practices and more, visit issworldexpo.com.
Subscribe to Our Weekly Newsletter
ISS is the most comprehensive source for self-storage news, feature stories, videos and more.