The ISS World Expo 2022 Seminar Program: Track-Based Learning for Every Self-Storage Professional
The ISS World Expo 2022 Seminar Program: Track-Based Learning for Every Self-Storage Professional
Self-storage professionals go to industry conferences for three primary reasons: to meet with people, to buy stuff and to learn stuff. A key component in achieving that last goal is attending seminars. This year's Inside Self-Storage World Expo offers 40-plus sessions organized into six comprehensive tracks. Learn what they are what they include.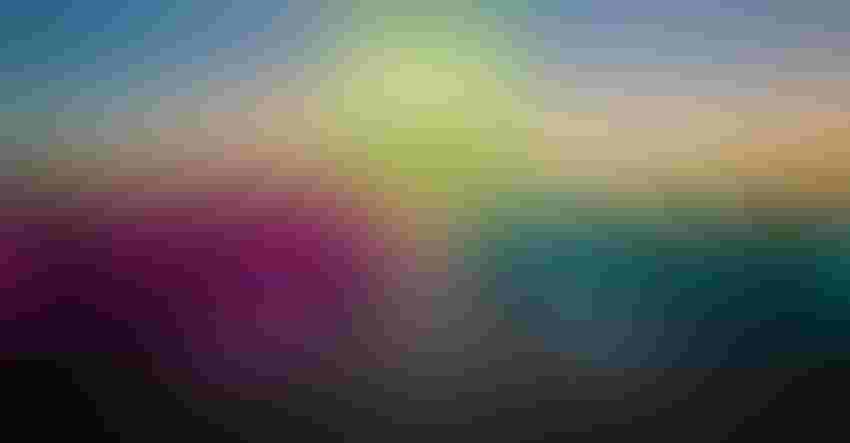 When talking in a general sense about setting and reaching goals, people often say things like "I need to get on track" or "I've got to stay on track." They think of themselves as being on a path, and to tread off it invites danger and possibly mission failure. A track keeps you focused and gets you where you want to go.
When self-storage professionals go to industry conferences and tradeshows, they generally have three primary objectives: to meet with people, to buy stuff and to learn stuff. A key component in achieving that last goal is attending timely, relevant seminars. Whether a person is fixated on investing, building, ownership or operation, topic-themed education sessions lead them successfully to their ultimate destination. This is why the seminar program at the Inside Self-Storage (ISS) World Expo is organized into comprehensive tracks!
This year's event is taking place April 19-22 at The Mirage Hotel & Casino in Las Vegas, and as always, it offers an extremely robust curriculum. Our six seminar tracks—Building, Innovation, Investing, Management, Ownership and Protection—aim to address the learning needs of all participants. No matter your role in the business or level of expertise, you'll find information that meets your needs. If you're looking to succeed in self-storage, ISS World Expo will get you there.
Always Fresh
Every year, the ISS education team builds an entirely new seminar program brimming with fresh content. We keep our finger on the pulse of the business, listening to our readers, authors, speakers, advertisers, exhibitors, sponsors and other supporters to discover the issues that are causing the most pain for industry professionals. We keep a keen eye on the community to see what's important and our ear to the ground to hear what people have to say. We absorb as much feedback as we can, and we use it to build the education sessions people want most.
This year, our 42 seminars take place over April 20 and 21. Each is 50 minutes long and led by a respected expert. Some presenters are well-known to the ISS audience, while others are new to the expo scene. All of them bring years of in-the-trenches experience and buckets of knowledge of share. Following is a sample of topics you'll enjoy in 2022.
Building. This segment is constantly evolving, and there's much to learn.
Breaking Barriers, Building Bridges: Getting Municipal Buy-In for Your Self-Storage Project

Straight Talk About Self-Storage Construction: Materials, Timelines and Budgets

Learning From Mistakes: Lessons That May Save Your Next Self-Storage Development

The Self-Storage Conversion Process and the Art of Adaptive Reuse
Innovation. See how the industry is embracing technology, new tools and change.
Technology You Must Use in Self-Storage Today: What You Gain by Adopting and Lose by Skimping

Transitioning from Traditional to Automated Self-Storage … It's Easier and Cheaper Than You Think!

Don't Waste Your Virtual Real Estate! How to Optimize Your Self-Storage Website

The Culture of Virtual Convenience: Customer-Experience Innovation in Self-Storage
Investing. Self-storage has become a hot commodity. Get up to speed on finance and real estate.
Finessing Your Self-Storage Pro Forma: Honest Examples and How to Reach a Real-World ROI

From Mom-and-Pop Shop to Corporate Consolidation: Pros, Cons and Strategy for Self-Storage Owners

Unlisted Bliss: How to Find and Make Money Through Off-Market Self-Storage Deals

Prospering in the Face of Inflation: Maximizing Your Self-Storage Asset When Everything Costs More
Management. Self-storage operation has never been more complex. Get the right insight to excel.
Changing the Psychology of Self-Storage Rentals: A Tiered-Value Approach to Unit Pricing

Better Leads and More of Them: Matching Your Self-Storage Marketing to the New Customer Journey

Zero Tolerance for Rent Loss: Self-Storage Collections Strategies and Compliance

The Add-On Advantage: Current and Emerging Profit Centers to Boost Self-Storage Revenue
Ownership. The sea of competition is rising. Keep a weather eye on the horizon.
Building and Refining an Operations Budget: The Financial Plan You Need for Self-Storage Success

Wielding the Power of Tax Benefits to Improve Your Facility's Form, Function and Energy Efficiency

Being a Hands-On Self-Storage Owner: Why It's Good to Stay Involved in the Day-to-Day Business

Reading Your Financial Story: Interpreting Self-Storage P&Ls and Other Financial Statements
Protection. It requires attention. Get information to safeguard your property and people.
Wild Weather Ahead! What Self-Storage Operators Need to Be Prepared

Busting the Baddies: A Comprehensive Guide to Self-Storage Crime Prevention

Court Rules: Impactful Self-Storage Legal Cases and What They Mean for Your Business

Modernizing Your Self-Storage Lease Agreement for a Post-Pandemic World
Get and Stay on Track
Of course, the ISS World Expo offers so much more than seminars. It also provides eight deep-dive workshops, a keynote address, four open-forum Q&A sessions, dozens of Table Talks, vendor presentations, eight hours of product and service exhibits, a facility tour, a Buyers & Sellers Meeting, and more. Whatever your self-storage goals are, we'll help you get and stay on track.
Registration is now open, and early-bird discounts are in effect until Feb. 25. Get details at issworldexpo.com. Join us in Las Vegas, and let us put you on the right path!
Subscribe to Our Weekly Newsletter
ISS is the most comprehensive source for self-storage news, feature stories, videos and more.