Protecting Your Self-Storage Operation From the Perils of the Great Gloom
Protecting Your Self-Storage Operation From the Perils of the Great Gloom
The good news is the Great Resignation appears to be behind us. The bad news is there's now a general malaise affecting many American workers that could be more detrimental to self-storage operations. Here's a look at the rise of "resenteeism" and how to protect your business from falling victim to the Great Gloom.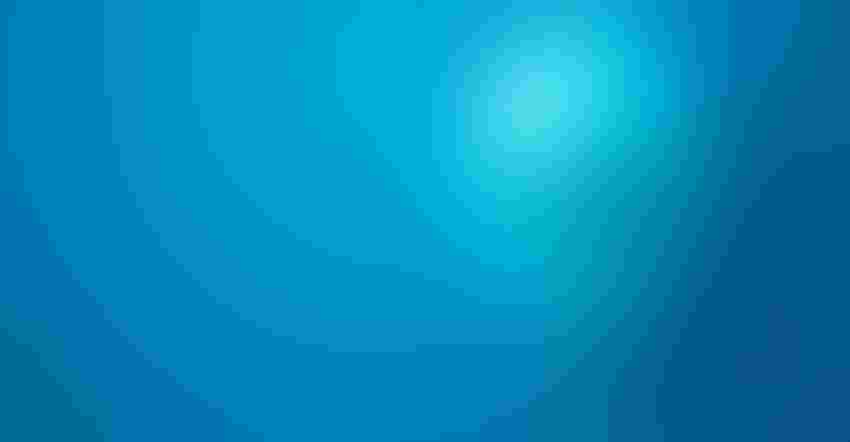 The good news on the American labor front is the Great Resignation appears to be behind us. It's difficult to fathom that between 2021 and 2022, approximately 97 million people quit their jobs, according to U.S. Labor Department estimates. Though this year's workforce appears to have been much more stable, looming fears about a recession and ongoing economic uncertainty are enough to make employees and business owners at least a little bit uneasy.
Worse, steady job numbers aren't necessarily reflective of employees' job satisfaction. Polling and market research indicate that many workers are largely unhappy in their roles. This has spawned the widespread use of new buzzwords to capture the essence of this general malaise. Welcome to the Great Gloom and rise of "resenteeism."
Employee Resentment
Resenteeism occurs when a staffer stays in their role despite being unsatisfied with their job. This can happen, for example, when someone doesn't see viable options to leave their current position. It's also embodied by workers who grow resentful of their employers, perhaps because they feel stuck in their role and don't see a path forward to advance their career.
This general notion of on-the-job gloom and resentment is in many ways more dangerous than mass quitting because these are folks who become actively disengaged with their work. This can result in absenteeism, chronic tardiness, work apathy, and a steep drop in productivity and performance quality.
Loud Quitting
Gallup research this year indicates one in five employees are "loud quitting," meaning they've become disgruntled and may either be vocal about their unhappiness or exhibit outward signs of dissatisfaction. BambooHR, a technology company that specializes in human resources software and other services, published a report indicating that employee happiness (based on 57,000 staff members from 1,600 companies) hit an all-time low in June and that worker sentiment this year mirrored the first months of the COVID-19 pandemic.
Operational Dangers
Self-storage operators haven't been immune from the prevailing labor challenges of the last couple of years, so coming away unscathed from this wave of resenteeism seems unlikely. Disgruntled and apathetic employees in a self-storage environment can be particularly harmful. Customer-service quality, collections, upselling, routine maintenance and general site management are all at risk when left to the devices of an unmotivated manager. Incidents of internal theft and underhanded practices could also increase.
Thus, to stave off the Great Gloom and fortify your operation with motivated staff members who'll be mindful of protecting your multi-million-dollar business, you may want to lean on some expert industry advice by way of some recent ISS resources.
Recruiting and Hiring
Recruiting and hiring, of course, is difficult under any circumstances, but with fewer people in the job market and the current mindset of workers precarious, finding and putting the right candidates in place is crucial. Check out this article for insight on formulating and implementing effective strategies.
Compensation and Motivation
Among the keys to attracting talent as well as keeping staff happy is how you structure your compensation and provide ongoing motivation. This can be tricky in an inflationary market with narrow prospects. In many cases, self-storage operators must compete with other industries for workers, and wage-and-benefits expectations can be lofty. Get insight on compensation, motivation and retention in this education video.
Company Culture
In today's work environment, company culture can also play a crucial role in employee retention. Millennials and Gen-Zers highly value companies that are invested in their professional and personal well-being. Due to generational divides, changing values and other social factors, employees are increasingly empowered by notions of their self-worth and want a reciprocal relationship with their employer.
Here's an article that offers guidance to help you craft a culture that benefits employees, customers and leadership, while this video examines the idea of an "intrapreneur" work culture and how to manifest one in your self-storage operation.
At a time when many self-storage operators have either trimmed their labor force by adopting technology and remote-management strategies, or changed the structure of their operations with hub-and-spoke models and new roles for staff members, there's now renewed emphasis on workplace happiness. This can be beneficial for owners and employees, but it takes work and commitment.
As we near the end of the year, now's a great time to take the temperature of your staff, double down on your strengths and identify areas for improvement.
Subscribe to Our Weekly Newsletter
ISS is the most comprehensive source for self-storage news, feature stories, videos and more.