It's Moving Day! What to Know About the New Platform for the Inside Self-Storage Store
It's Moving Day! What to Know About the New Platform for the Inside Self-Storage Store
After 10 years, the Inside Self-Storage Store has moved to a new platform! Though the move offers some advantages, unveiling a completely new environment also has its challenges. Get the scoop on new bells and whistles, 2022 education video pre-orders and how existing customers should update their login credentials.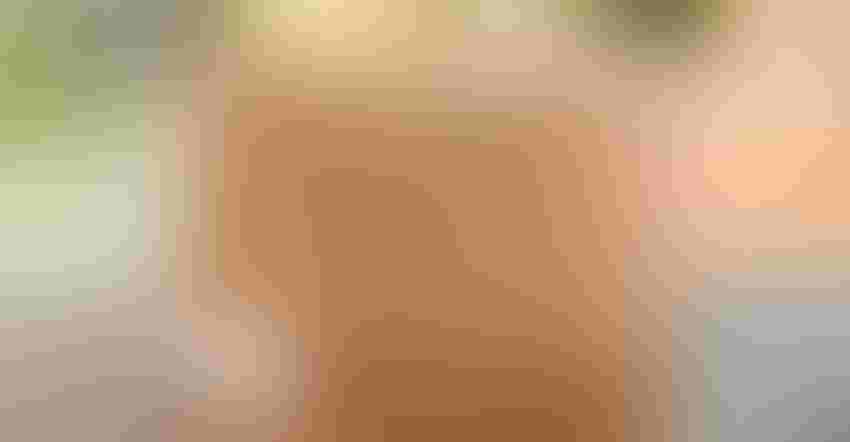 Self-storage professionals know all too well how stressful moving can be. Our industry is built on the ripples caused by life-changing events, and moving is a key driver of storage demand and customer anxiety. Though shifting from the comfortable to the unfamiliar can be exciting for some, every new adventure typically comes with unknowns and some level of tension. This has been my reality for the last few months, as we've been working behind the scenes to relaunch the ISS Store on an entirely new platform.
After 10 years of bringing educational products to self-storage operators, investors and developers on our original e-commerce engine, I'm excited to announce that today, we've officially moved to an entirely new platform, including a new web domain: https://shop.insideselfstorage.com/. Though we've set redirects to point customers to the new site, please bookmark this new URL for ease of future access.
The move was necessary for several reasons, chief among them being that the legacy environment was no longer capable of being supported internally. Even getting new products posted has required occasional, MacGyver-like creativity and ingenuity. Suffice to say, it was time for a change. The best bit of news to share regarding the new platform is that it offers some advantages our old home did not, including mobile responsiveness and the ability to offer bundled streaming-video products for the first time, which I'll touch on in just a moment. First, let's take care of some important housekeeping measures.
Password Reset
We've worked extremely hard to make this as smooth a transition as possible, including migrating thousands of customer accounts, including previous orders. However, because passwords are encrypted, they weren't transferrable to the new platform, which means we need existing customers to reset their login information.
If you have an existing ISS Store account, you should have received an email earlier today with instructions on how to login using a temporary password and then immediately update to a new one, which will give you access to your previous store purchases. Please refer to the email for full details, but if you experience difficulties getting set up, you can email me at [email protected]. I'll do my best to assist you as quickly as possible.
Please note, some recent purchases are in the process of being moved and may not be immediately available. As always, we appreciate your patience in resolving any issues.
Finding Your Way Around
The first thing you'll notice is that the new site looks much like the old one. This was intentional to help ease the move with familiar site functions and organization. Products are organized in much the same manner, with product categories listed in the top of the left-side navigation box and subject themes listed underneath in the Topics box. Key points of entry and function, including search, log in, account information and purchased product library, are all positioned in the top navigation bar.
Your "My On-Demand Library" will continue to house all digital and downloadable product purchases; however, the new system requires us to separate digital downloads, such as Guidebooks and Top-Operators Lists, from streaming videos. Downloadable content is accessible from your library via the "My Digital Downloads" link, while streaming content is viewable by clicking "My Streaming Videos."
You'll also notice that we're now referring to online videos as "streaming," rather than "on-demand." This is partially to set expectations since videos aren't downloadable but are viewable through an embedded player in your library. Another reason is the new platform uploads video content through a different system than downloadable items. As a result, there will now be a delay in delivering streaming video into your library, which may take up to 24 hours. Typically, the system upload will deliver purchased titles into customer accounts nightly by 8 p.m. Central Time, though times may vary.
We recognize this is a change from the previous platform and appreciate your patience. Please plan ahead for when you may need to view a purchased video, so that you're not unexpectedly inconvenienced.
Bundled Video Packages
Though having to wait a few hours to access educational videos isn't ideal, the tradeoff is our ability to finally offer streaming video in bundled packages. Previously, customers who preferred streaming video to DVD format had to order each desired session individually and couldn't take advantage of the price discounts we assigned to our large DVD packages. Going forward, DVDs will be phased out, with new video content offered only in streaming format.
This new model kicks off with video pre-orders for the sessions we'll be recording this week at the Inside Self-Storage World Expo in Las Vegas. As in past years, we'll be capturing the entire concurrent-education program, spanning six tracks: Building, Innovation, Investing, Management, Ownership and Protection.
Video pre-orders for the 2022 ISS World Expo content are now available, with special show pricing running through April 22. Each session can be ordered individually as a single session or as part of a discount package. Each complete track is offered as a seven-session set, which offers savings from buying titles individually. In addition, there are three larger bundles, which offer even greater discounts:
Since we'll be saving money on material and labor costs by cutting out DVDs, customers this year will also benefit from lower package prices. At regular price, the 2022 Total Solutions package is $150 less than it would have been in DVD format, and taking advantage of the pre-order during the show special will save you $150 more. Though post-show editing and production still requires several weeks, we'll be able to eliminate extra time for shipping. We expect to upload pre-ordered videos directly into your ISS Store account by June 24. You'll be notified via email once your purchased titles are available.
Viva Las Vegas
Similar to when we debuted the ISS Store during the 2012 ISS World Expo, the timing for our move to a new platform coincides with this year's show. As you can imagine, it's been a hectic and all-consuming few months planning the show and store migration in addition to publishing our usual slate of content via the ISS website and magazine. We expect the new site to work seamlessly, but as with any move, there are bound to be a few surprises. If you encounter any glitches, please let us know, and we'll do our best to fix them as quickly as possible.
Thank you for your patience and continued support, and please stop by to say hello at either the ISS Sales Center during education hours or at the ISS booth on the expo floor. Have a great week, and we'll see you in Las Vegas!
Subscribe to Our Weekly Newsletter
ISS is the most comprehensive source for self-storage news, feature stories, videos and more.