Highlights From ISS World Expo 2022: Self-Storage Professionals Gather to Drink in Education, Exhibits, Networking and More
Highlights From ISS World Expo 2022: Self-Storage Professionals Gather to Drink in Education, Exhibits, Networking and More
The self-storage industry is scorching hot, and eager professionals are looking to quench their thirst for connections, knowledge, products and more. Thousands of them gathered in Las Vegas last week to do just that during the 2022 Inside Self-Storage World Expo. Read highlights from this excitement-drenched event.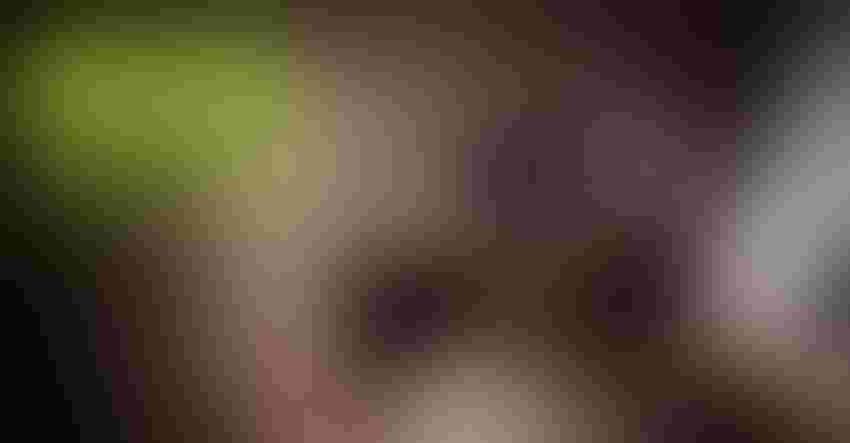 After two-plus years of pandemic uncertainty and discomfort, people are eager to shake off their lethargy and get back to savoring life. This was abundantly clear at last week's Inside Self-Storage World Expo in Las Vegas, where thousands of industry professionals flocked to quench their thirst for connection, knowledge, products and more. They joined us at The Mirage for four days of industry everything, drinking in workshops, seminars, exhibits, roundtable discussions, Q&A sessions, vendor presentations, a facility tour, a basketball-themed charity drive and gallons of fresh energy infused by high consumer demand and investor interest.
"The show presented a great opportunity to move back to an in-person environment after so much time in a digital-first interface," says Stephen Sandecki, chief marketing and technology officer for Store Space Self Storage, which operates more than 75 locations in multiple states. "It was invigorating to come together and reconnect with peers in the industry as well as meet many of the new individuals who are getting engaged in self-storage."
Imbibing Education
This year's conference was packed with education opportunities ranging from four-hour workshops and 50-minute seminars to Table Talks and open-forum Q&A discussions. More than 100 industry experts contributed to the program, sharing their experiences and insight on all sectors of the business. Our teachers were a solid mix of veterans and new additions, including facility owners and managers as well as vendors.
The show kicked off on April 19 with four deep-dive practicums, including the always popular Development Workshops. Designed for owners and builders, these addressed the planning and construction phases of a new project, focusing on everything from assembling a team, choosing a site and getting through the approvals process to designing a layout and unit mix, choosing a facility type, and maximizing land use. On the same day, the Management Mastery and Advanced Operations Workshops covered everything a facility manager or owner would need to start, run, track and improve an existing storage business.
The seminar program kicked off on April 20 with a keynote presentation focused on diversity, equity and inclusion. Bird Guess, CEO and president of Racial Equity Group, provided guidance on how to leverage people differences to cultivate a productive, high-performance work environment. From there, attendees funneled into six comprehensive seminar tracks—Building, Innovation, Investing, Management, Ownership and Protection—in which 42 sessions spread over two days addressed the trends and challenges of the current industry landscape.
To increase engagement, the ISS World Expo also includes network-based learning. On Wednesday, attendees eagerly joined in Table Talks (aka roundtable discussions), in which they were able to get expert advice and peer-to-peer input on 36 industry topics. On Thursday, after two days of information-gathering, they got to bring their most pressing questions to the floor during four open-forum Q&A discussions, each focused by theme.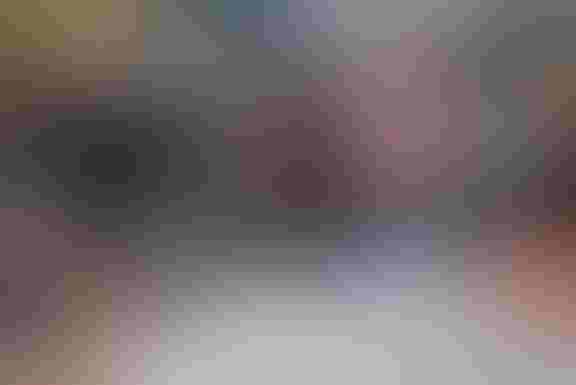 StoragePug presenting a Table Talk
The education program closed on April 22 with four final workshops, including the Digital Marketing Workshop, the Intensive Legal Workshop With Jeffrey Greenberger, and two new additions created specifically for investors. The Investing Workshop: Critical Essentials examined the state of the market and provided guidance on how to enter it successfully, while the Investing Workshop: Detailed Strategies took a more advanced look at specific tactics.
For those looking to enter the self-storage industry, the show is always an eye-opener, and this year's program aimed to excel. "The quality of presentations sparked follow-on interest, and the fear of getting started was reduced by the knowledge and quality of content and presenters," says potential investor Anthony Murphy, who owns Mowaca Home Solutions in Norfolk, Virginia.
More to Sip
Of course, there's more to ISS World Expo than classroom-style learning. Another large driver of attendance is the show floor, which this year featured more than 200 product and service suppliers. Many companies debuted new offerings, and everyone put their wares on display so attendees could sample, demo, explore and ask questions. Exhibitors represented all facets of self-storage, including construction, finance, marketing, retail, security, software, technology, and more. Many even offered special pricing during the event.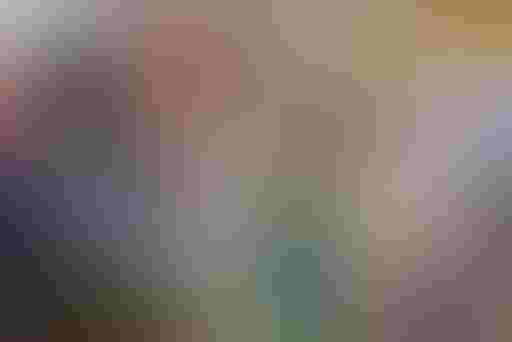 Elvis making friends in the On The Move booth
Other interesting things happened in the expo hall, too. On the evening of April 20, participants relished the cocktail reception, which allowed them to partake in cocktails, snacks and industry camaraderie. On April 21, the Buyers & Sellers Meeting brought together those interested in real estate. With tables organized by region, it allowed those interested in acquiring and offloading properties to find a potential match for their investing goals.
On both days, attendees and exhibitors alike participated in Charity Storage Hoops for a Cause, in which they made a small donation in exchange for a chance to play Pop-A-Shot and be entered for great raffle prizes. More than $3,000 was raised, including some very generous donations from vendors including ABR, Storable, Tenant Property Protection and Xercorp.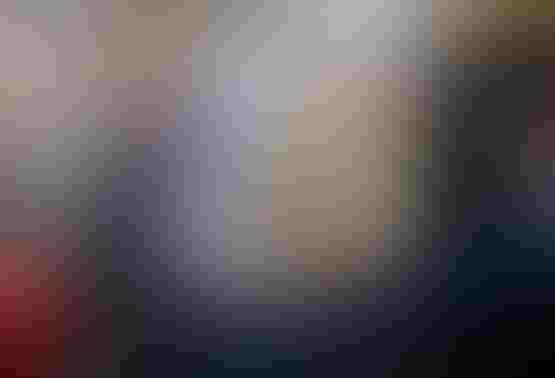 Attendees flexing their basketball skills while raising money for Charity Storage
Ready to Pour More!
The self-storage industry's amazing performance during the pandemic and recent recession has caught the eye of many new investors. As a result, this year's show saw in influx of nearly 1,400 first-time attendees who are interested in joining this dynamic sector.
"The industry is only going to get bigger, with more capital and innovation than we've seen in decades," says Scott Lewis, CEO of Spartan Investment Group, which operates the FreeUp Storage brand. "We're seeing a ton of new folks and non-storage vendors now offering self-storage solutions, so the playing field is definitely getting larger. Adapting to these new environments will be key for anyone trying to stay successful in this business."
In 2023, the ISS World Expo will return to Las Vegas, April 11-14, at a new venue: Caesar's Forum, with Harrah's serving as the host hotel. The conference and tradeshow will feature a completely fresh education lineup, a bigger expo hall, and new networking events. Details will be available at issworldexpo.com as the show develops.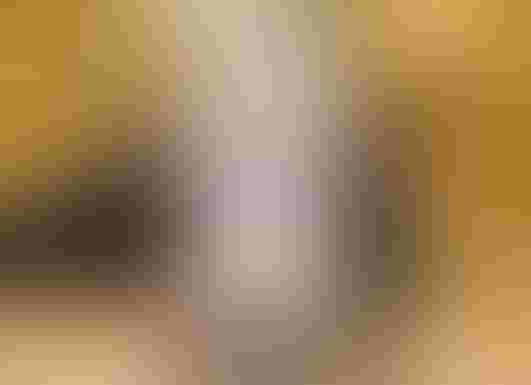 Catherine Ford and Nicholas Zachgo of Investa Group showing excitement for next year's event, April 11-14, at Caesars Forum
"ISS World Expo always does a great job curating content for attendees, and 2022 was no different," Lewis says. "The opportunity to connect with the industry, learn about the latest trends and source new opportunities is invaluable for my team. There are few events solely focused on the self-storage industry, and ISS World Expo continues to be among the best."
Subscribe to Our Weekly Newsletter
ISS is the most comprehensive source for self-storage news, feature stories, videos and more.