Here Comes the Sun: 3 Reasons for Self-Storage Optimism as Pandemic Clouds Begin to Break
Here Comes the Sun: 3 Reasons for Self-Storage Optimism as Pandemic Clouds Begin to Break
After more than a year of pandemic gloom, multiple positive factors are beginning to shine through the cracks. Here are three reasons for self-storage professionals to be optimistic about the months ahead.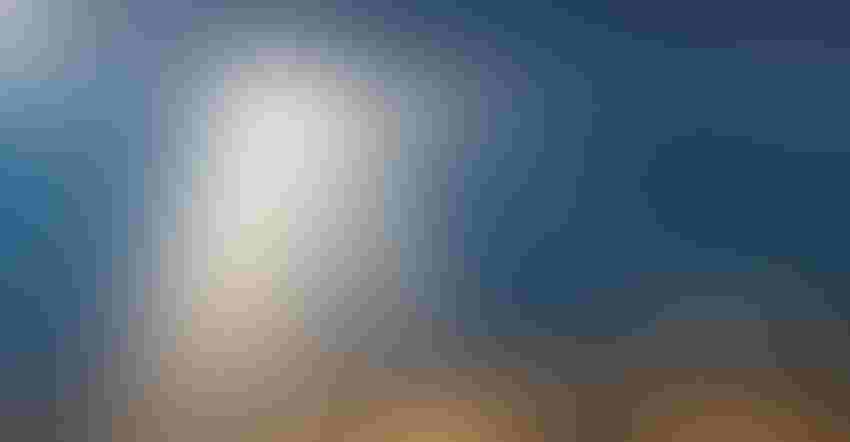 I'll admit to feeling some envy the last few weeks as many friends and family received their COVID-19 vaccines. When I drove my wife to her appointment, I had an unexpected, emotional release as she was about to exit the car. It was mostly relief that we were finally seeing signs of putting this long nightmare behind us, though there was also a tinge of being left out, not knowing when I'd get my turn. While waiting for my number to come up, I was particularly relieved as my mother and father-in-law, both in their 80s, received their full allotment of shots with almost no ill effects.
I was grateful to receive my first Pfizer shot this week and am hopeful my stepdaughter won't be long behind me. Though I'm a little leery of a potential reaction to the second jab, I'm mostly looking forward to the next series of steps that will begin to piece back together life more akin to whatever normal was before all our lives were so thoroughly disrupted.
One of my favorite lyrics is from Leonard Cohen's "Anthem," in which he wrote, "There is a crack in everything, that's how the light gets in." That line has helped carry me through some dark periods. As a pessimistic optimist, it reminds me that hope can come from despair, that there's beauty and reward in the struggle. So, as I can see the sun begin to shine through the clouds in my personal world, here are three more reasons for optimism for self-storage professionals.
1. Economic Boom Ahead?
People much smarter than me seem to believe that the U.S. economy is about to hit a boom not seen since World War II. There are numerous factors for this, many of them related to the pandemic and the global reaction to it, but if true, the surge may be similar to letting a pent-up animal out of its cage. Goldman Sachs has raised its 2021 growth projection for the U.S. to 8%, which would be one of the largest expansions in generations, according to Axios. Meanwhile, the CEO of JPMorgan told shareholders that expected increases in spending could extend the boom into 2023.
Though self-storage operators have mostly fared well through the pandemic, a healthy economy should ease burdens from pursuing collections and processing delinquent accounts as well as allow rents to rise. A bright consumer outlook typically means an influx of spending on goods and services, which results in a greater accumulation of stuff—and we all know where that trail leads.
Of course, an economic boom would also likely drive more investors toward self-storage, so now's the time to get your property in shape to sell if you're eyeing an exit. If you're considering a new development or expansion in a viable market, it'd probably be wise to get that ball rolling toward approval before someone else beats you to it.
2. Less Disinfectant
Another good piece of news this week was that the Centers for Disease Control and Prevention (CDC) finally acknowledged that there is low risk for catching COVID-19 from touching surfaces. Not only should this alleviate some lingering concerns people have about infection, it also means self-storage operators can ease back on their cleaning regiment. The guidance now is that soap and water, not chemical disinfectants, is enough to clean surfaces to lower the odds of transmission. Thus, if you're still tempted to fog your rental office every night or diligently clean the counter after every customer, those actions are probably unnecessary.
Keep in mind, though, that there will be lingering effects from the pandemic. Seeing businesses care for customers' well-being isn't a bad thing from a consumer perspective. Use your best judgment in how you clean, what you wipe down and how often, but continuing some visible evidence that you're still maintaining a clean, safe environment is important. Disinfectant is still recommended indoors for instances when a suspected or confirmed COVID-19 case has been present within 24 hours.
With the concern for surface areas downgraded, the CDC is emphasizing the need for businesses to consider air quality, encouraging investment in improved ventilation and filtration. ISS has published several articles that can help you in these efforts, including a healthy approach to facility design and how medical-office buildings create a safe environment.
3. ISS Events
With vaccines making headway and case infections, hospitalizations and deaths trending in the right direction in most parts of the nation, we're encouraged and excited to be planning our 2021 education events. The first, the ISS Virtual Conference, will be held online April 28-29, offering four one-hour seminars each day. Day one will focus on issues related to investing and development, while day two will provide insight to modern facility operation. All sessions will be live, allowing attendees to participate in interactive polls, chats and Q&A with speakers.
Online registration will remain open through both event days. Even if you miss the live conference, you can still register to view on-demand sessions through May 31. There are two packages available, with one including an Expo Hall registration for the Inside Self-Storage World Expo in Las Vegas in July.
Speaking of the ISS World Expo, facility owners, managers, investors, developers and suppliers will finally get to reunite, July 13-16, at The Mirage Hotel & Casino. We're planning a full slate of quality education, networking opportunities and exhibits, though circumstances still dictate that things will look and feel a bit different from previous shows. To keep participants safe, we're following a formal prescription of best practices to provide a hygienic, productive experience that prioritizes your well-being. Registration is scheduled to open in mid-April, and we can't wait to see you once again in person!
Staying Diligent
We're not out of the woods yet, but multiple factors are allowing the sunlight to break through the gloom. As long as things continue to move in the right direction, the audacity to think that we might reach some semblance of normalcy in the next few months is tantalizing. With that optimism comes a natural urge to relax, but that's an impulse we need to resist.
It's important to stay diligent and focused, and remain on course. We've been through too much, for too long, to stare directly at the sun. The goal is to bask in it.
Subscribe to Our Weekly Newsletter
ISS is the most comprehensive source for self-storage news, feature stories, videos and more.