All the Extras: New Events, Activities Are the Cherry on Top This Year's Inside Self-Storage World Expo
All the Extras: New Events, Activities Are the Cherry on Top This Year's Inside Self-Storage World Expo
The annual Inside Self-Storage World Expo is always filled with the things you'd expect from an industry conference and tradeshow: education, exhibits, networking opportunities and social engagements. This year's event has all that, plus a little extra. Read about the new offerings that make for the cherry on top of this already brimming sundae!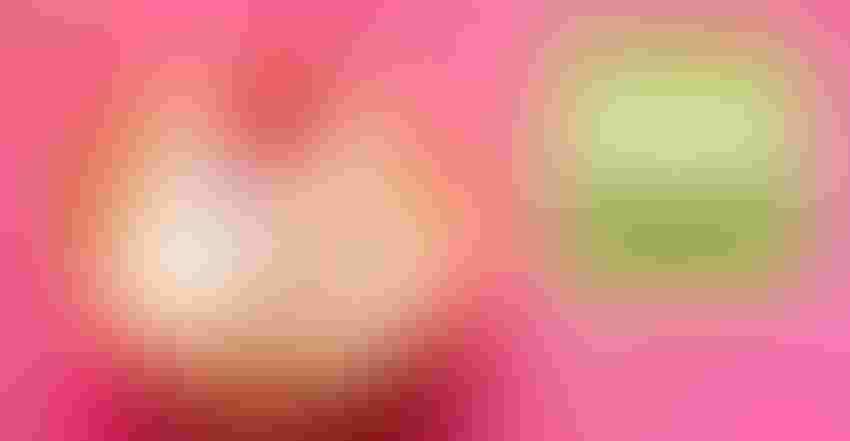 Any comprehensive industry event has many layers of offerings. Rarely do people attend just to see a specific speaker or company. They go because they're hungry for a combination of things, from learning experiences and tradeshow hours to networking opportunities and social engagements. It's like an ice-cream sundae: A good one is brimming with tasty ingredients, each better when eaten together as part of the delectable whole.
As always, this year's Inside Self-Storage World Expo in Las Vegas, April 11-14, will be a sweet treat that can't be beat, complete with all the industry fixings you crave. It begins with a heaping mound of education in the form of 42 seminars, eight half-day workshops, dozens of roundtable discussions, multiple Q&A sessions and vendor presentations. That's covered with a generous drizzle of 200-plus product and service exhibits and sprinkled with a variety of interactive events like the Buyers & Sellers Meeting and Overtime With the Experts.
The cherry on top? All the new activities available in 2023! With our move to Caesars Forum Conference Center come fresh ways for you to engage with self-storage experts and peers. Read below to discover the extra flavors that await.
Here's the Scoop…
Though self-storage was once a male-dominated industry, that's no longer the case. Women are now leading key segments of the business, expanding its critical resources and driving innovation and change. On Tuesday, April 11, 3-6 p.m., we'll be hosting WISE: Women in Storage Education for the first time ever.
The goal is to assemble female professionals from all areas of the industry to share their triumphs, challenges and business advice. The event will be emceed by Anne Ballard of Universal Storage Group, aka "The Hat Lady," and include a panel of other well-known and respected women from across the sector. The two-hour education portion will be followed by a one-hour cocktail hour, allowing attendees to interact with presenters and peers. Capacity is limited to 100 participants and will be awarded on a first-come, first-served basis. Women only!
Pour on the Add-On Profit
Also new to this year's ISS World Expo is the Boat/RV-Storage Workshop by Toy Storage Nation, which will take place 7 a.m. to 6 p.m. on Friday, April 14. If you're cruising toward this concept for a new project or would like to add it to your existing business, this robust program will guide you toward success in building and operating a quickly growing profit center. Topics include site selection and feasibility, financing, construction, ancillary revenue, marketing, technology, and risk management.
The full-day program includes breakfast, lunch and a cocktail reception as well as a facility tour. Attendees will also get time to mingle with vendors who specialize in this product. (Please note: This is a special a la cart offering and not one of the half-day workshop choices available as part of the All-Access Package.)
Whipping Up Donations
If doing altruistic work is an important part of your business efforts, don't miss the chance to participate in Hoops for a Cause. We first partnered with Charity Storage on this fundraiser in 2022, so it isn't entirely new; but we're expanding the campaign to include new challenges and more great prizes!
To get in on the action, visit the Charity Storage booth during expo-hall hours on April 12 and 13 to play rounds of Pop-A-Shot, demonstrate your free-throw basketball skills and raise money for worthy organizations. Compete with your friends and rivals! You can also learn about other ways to support the Charity Storage mission.
A Sprinkle of Social Interaction
Meeting new people can be intimidating, which is why were inspired to create the structured, low-key environment you'll find in our all-new Speed Networking for Facility Operators. This industry twist on speed dating will allow you to talk one-on-one with others who work in the self-storage trenches just like you. You'll sit at a networking station with one to three other managers/owners, then draw a topic from our pile of "conversation starters." The room moderator will ring a bell to trigger a table rotation every five minutes.
The event will take place noon to 1 p.m. on Thursday, April 13. Take advantage of this opportunity to gain contacts, hear about business opportunities, make a friend or learn something new!
A Drizzle of Global Insight
After a three-year hiatus due to pandemic-related challenges, our International Program is back on the agenda in 2023, bringing together self-storage professionals from all over the world! This is your opportunity to learn about industry performance in other countries, plus challenges operators face and how they're overcoming them. If you're curious about self-storage beyond the U.S. or seeking new connections abroad, add this to your conference plans. Taking place during seminar hours on April 12 and 13, it'll be presented in English on the first day and in Spanish on the second.
550 Feet in the Air … That's Nuts!
It's a good time to be in self-storage, so let's celebrate! The Party on the Plaza cocktail reception, 7-8:30 p.m. on Wednesday, April 12, is open to all attendees and exhibitors. It'll be hosted on the outdoor Forum Plaza, a 100,000-square-foot area that features the High Roller Observation Wheel, the world's tallest of its kind. Spinning riders 550 feet in the air, the attraction offers stunning views of the Vegas Strip, especially after dark. After enjoying tasty drinks, delightful hors d'oeuvres and sparkling conversation with fellow professionals, you'll be ready for dining and other entertainment opportunities along the connected LINQ Promenade.
The 2023 ISS World Expo offers a flavorful mix to satisfy any self-storage sweet tooth. Whether you're hungry for information on industry development, construction, investing, operation or technology, we've got a tasty dish for you. To learn more and register, visit issworldexpo.com. Get ready to dig in!
Subscribe to Our Weekly Newsletter
ISS is the most comprehensive source for self-storage news, feature stories, videos and more.