Why You Need a Feasibility Study to Guide Your Self-Storage Development Decisions and What It Should Include
Why You Need a Feasibility Study to Guide Your Self-Storage Development Decisions and What It Should Include
There are more developers crowding the self-storage market these days, which means you need to be very sure before you move forward with any new project. Don't play guessing games with success! Instead, let a feasibility study be your guide. Read what it should include and who should do the work.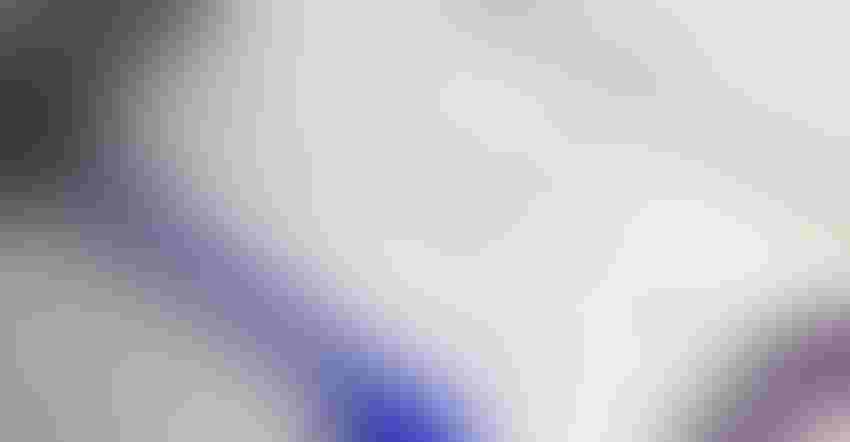 The self-storage industry has changed drastically over the last two decades. Having never been considered an overly important part of the commercial real estate sector, it now consistently provides solid returns and a safe haven to yield-starved investors. While other sectors have been dealing with vacant buildings, delinquent customers, uncollectable revenue, turbulent economics and burdensome government regulations, the storage business is thriving, and it's never been a better time to get in the game.
Still, success breeds new competition, and for self-storage developers or investors, the landscape is now a bit more perilous, with thousands of facilities in planning or construction right now. If you're thinking about building this year, it's imperative to first conduct a feasibility study, which is a thorough analysis of potential new project from a physical, operational and financial perspective. It isn't an appraisal. Instead, it's more of an extensive business plan with detailed underwriting. It should provide an in-depth but easy-to-understand model for your desired facility.
During the development process, this vital document will be studied and referenced by investors, finance partners, architects, engineers, contractors, real estate professionals, etc., all seeking clues to the potential success of the investment. These partners must be able to easily understand the project milestones and how you plan to reach them.
What It Should Include
A self-storage feasibility study will cover a wealth of information, but first and foremost, it must contain an opinion of the overall project. Does the author believe the project will be successful? Why or why not? What data or documentation supports this view?
The report should contain an executive summary or narrative that defines the subject area and reviews specific aspects of the market including current and upcoming competition, construction, municipal information, land/parcel details, and more. For a comprehensive study, this assessment should take place in person. Technology is great, and a lot of the information required can be obtained through electronic research; however, nothing can replace a "boots on the ground" approach.
The competition portion of the analysis will provide details on all existing supply, summarizing self-storage locations in the area and their class, estimated size and occupancy, pricing, amenities, and other key operational factors. For example, do they offer drive-up or climate-controlled units? Are they automated, manned or both? What technology do they use? This section of the report should also address any incoming competition that can be verified at any stage of development.
Your feasibility study must also incorporate an analysis of all potential demand in the market. It should examine demographic data relating to local businesses, household, population, income and more.
Finally, the report must include a financial analysis, which aims to determine how much self-storage you can build, in what type and configuration, and how profitable it might be. An estimate of potential gross and net rentable square footage is vital, as is the facility unit mix. Depending on the parcel or market, it may make more sense to build single- or multi-story, drive-up or climate-controlled units, or some combination thereof. The unit-mix recommendation aims to determine the sizes most required by the customer base and is critical to success.
The financial analysis should also contain both line-item and annual projections for potential revenue and expenses. This will outline items including lease-up estimates, financing and debt-service terms, valuations, and returns.
When to Hire a Pro
The question you may be asking right now is, "Can I do this myself, or do I need to work with an expert?" Of course, cost is always part of the equation. Typically, a quality self-storage feasibility study will cost $7,000 to $11,000, which may seem like a lot until you consider what a bad investment will cost you.
There are a few reasons why you might hire the services of a professional feasibility consultant with experience in the self-storage industry. The first is a lender might require an independent study before it'll finance your project. This will vary depending on the institution and overall experience of the developer. Any investors to the project may have a similar condition.
The second reason is a lack of industry knowledge and experience. Yes, you can learn the industry and its nuances over time, but it's difficult to absorb everything you need to know on the fly. Most developers are great about collecting information about a potential market, but they get stuck on how to process that information into something tangible. A feasibility consultant will know how to use that data and help you identify any red flags.
Just having someone with whom you can address questions and concerns during the development process can be invaluable. Often an engineer, architect, contractor, lender or investor will have questions about your project. Your feasibility consultant can assist with these queries and ensure you're getting the right information to the right people.
If you need a self-storage feasibility study, take your time and research various providers. Interview multiple candidates, ask questions, review and verify their experience, request proposals, and ask for references. Just following these few simple guidelines will help you find the best person for you and your potential investment.
Matthew Van Horn is the founder of Black Swan Storage Advisors, which specializes in self-storage consulting, feasibility studies, underwriting and investment analysis, site selection, and facility management. To reach him, call 855.720.6030 or email [email protected].
Subscribe to Our Weekly Newsletter
ISS is the most comprehensive source for self-storage news, feature stories, videos and more.