Power Play: Benefits and Considerations When Pursuing Solar Panels for Self-Storage
Power Play: Benefits and Considerations When Pursuing Solar Panels for Self-Storage
Harnessing the power of the sun can offer business benefits, but it isn't right for every building. Read one self-storage operator's perspective on the benefits and challenges based on her experience with a solar-panel installation in Cabot, Ark.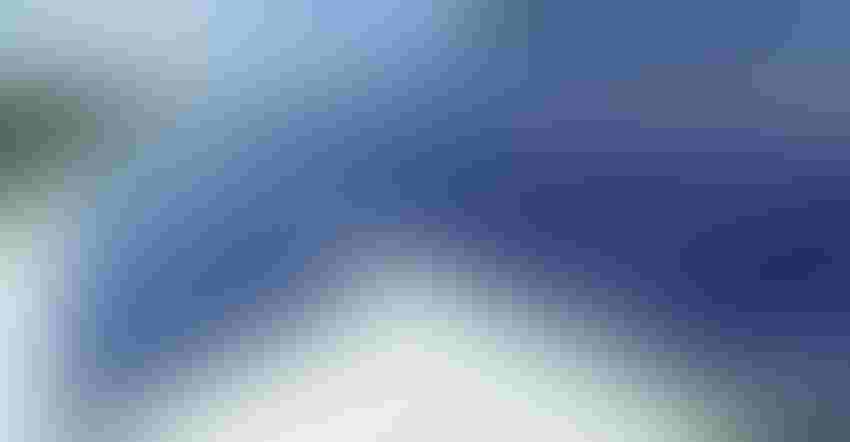 The benefits of installing solar panels at your self-storage facility far outweigh the few complications you're likely to incur. Though payback periods average about seven and a half years, taking advantage of programs like the Solar Investment Tax Credit (ITC) and the Rural Energy for America grant program offered by the U.S. Department of Agriculture (USDA) can reduce the time to get a return on your investment.
In our case, we've experienced financial, marketing and property-value benefits by investing in a solar program. Let's take a closer look at how this initiative has positively impacted our self-storage business and underscore some important hiccups and considerations.
Benefits
As self-storage owners, we're always looking for ways to increase revenue and reduce expenses. Energy costs have been among our largest line items every year. Though Arkansas tends to have low energy rates, we'd often have bills of more than $1,200 per month.
Financial assistance. In 2018, we learned we could take advantage of the ITC and USDA grant to install solar panels at Deer Creek Mini Storage in Cabot, Ark., so we jumped on it. Our 80-panel project was estimated to replace about 75 percent of our power requirements for around $65,000. With our tax credit at $18,000 and grant at $16,000, our out-of-pocket cost came down to $31,000. We financed the project through GreenSky LLC at 5 percent interest. Factoring in our monthly savings, we expect to have a seven-year payoff on the project.
Energy/carbon savings. Since completing the installation in June 2019, our panels have generated 50 MWh of power, which is equivalent to planting 580 trees. From another perspective, we've reduced our carbon footprint by 76,705 pounds of CO2. That's a contribution to the community we couldn't have made without pursuing the project.
Positive publicity. As the first self-storage business in our area to pursue such an installation, we've received significant media play. Our installer's public-relations firm issued a press release about the project, and as a result, we received complimentary social media mentions from the local Chamber of Commerce. Our newspaper, "The Cabot Leader," published an article recognizing our facility for its innovative leadership. We also received coverage from "Arkansas Business," a statewide business magazine, and Inside Self Storage.
Marketing. We mention our environmental-leadership status in signs around the property, on our website and in our social media posts. Unfortunately, we didn't put a process in place to track how our solar status has impacted customers' decisions to rent with us. Occupancy is up, but we don't have the data to tie it directly to the solar installation. If nothing else, we maintain bragging rights for being the first self-storage operator in Central Arkansas to install a solar-energy system.
Valuation. Storage facilities are typically valued based on their projected ability to produce recurring revenue, and buyers often base their offers on net operating income (NOI). Anything that increases NOI should have a positive impact on the sale price. This is also a metric we use when determining an offer price on a potential acquisition. Using our math, every dollar of NOI increases the offer price by $10 to $13, depending on the capitalization (cap) rate.
In our case, NOI increased by $5,000 as a direct result of the solar-panel installation. The increased value combined with the tax credit and USDA grant gives us an expected one-time profit on the project between 29 percent and 48 percent (depending on cap rate) should we decide to sell the facility. Calculating the reduction in energy costs over time drives that profit even higher.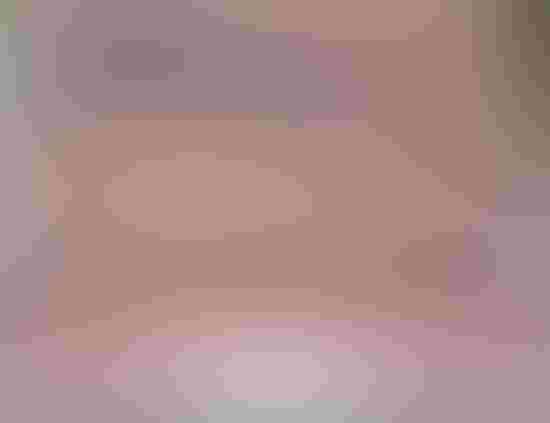 Rooftop solar panels at Deer Creek Mini Storage in Cabot, Ark.
The Installation Process
When it came time to pick an installer, we chose a company owned by a fellow female executive, based on a personal connection. While this worked quite well for us, for most self-storage operators, it makes good sense to interview three service providers, conducting thorough due diligence on each. Look for experience, clear explanations and an estimated price.
Whoever you choose should have substantial experience working with your local power company and be prepared to make the paperwork simple for you. Your installer should also have considerable technical expertise. Get references and call previous clients to ask for recommendations and information about how well the vendor handled their projects.
Our vendor provided a thorough, understandable quote, including project cost and details about our solar panels and energy-generation projections. When collecting estimates, request that vendors provide either long-term access to the proposal online or the ability to download the document.
Once we accepted the quote, our installer helped us secure financing, installed our panels and handled the paperwork necessary to connect to the grid. The funding was so easy that we completed it over the phone at a Starbucks. Our installation was quick—done in two days. Our vendor even set up SolarEdge for us, so we could track our energy production via an iPhone. The installer also completed the two agreements required by our utility—an interconnect agreement and a net metering aggregation form—providing them to us signature-ready.
Challenges
Our two most significant obstacles in completing the project involved the federal government and our local energy provider.
Name recognition. The USDA Rural Energy for America grant requires your business to have an identification number registered with the federal System for Award Management (SAM). Once you've completed the SAM registration process, the government will provide you with a Commercial and Government Entity (CAGE) code, which is a five-character identifier for your business.
Registering with SAM is a straightforward process using an online system, but confirming your identity requires matching the company name to your Dun & Bradstreet (D&B) registration. The USDA grant program also requires that you provide your power-utility statements and power-production numbers annually for three years following your award.
Our registration erred out on the first try. In SAM, our business name included an LLC on the end, but not in D&B. Correcting that error took time and many phone calls. So, be sure to check the name on your D&B account before you start your SAM registration.
Though we ran into this hassle, the time invested was entirely worthwhile to get the tax credit. As of this year, according to Energy.gov, the Solar Investment Tax Credit rate is 26 percent. That rate is advertised to drop to 22 percent starting in 2023. The year in which construction begins on your project determines the rate offered.
It turns out our business name was also a problem for our interconnect agreement. Our utility account used our parent-company name, while the interconnect agreement had the name of our storage facility. Though correcting the issue was a simple matter of refiling the agreement with the correct name, discovering the root cause wasn't nearly as simple. Our net metering was delayed by about four months because of the name difference on the form. It took customer-service representatives that long to identify the cause. We ultimately had to escalate the issue to the support manager to resolve the issue.
Utility issues. Unfortunately, the issue with the name on our interconnect agreement turned out to be the least of our power-utility problems. Though we expected to balance the energy produced by our panels with what the utility received, it turns out our chillers pull power from whichever source (solar or grid) is available. No report indicates how much energy each source provides. Absent that connecting information, there's no way to balance our production to the utility's receipt numbers.
We also expected that the net-metering figures would be exact on our power statements. Our facility has four meters and, therefore, four statements. Under our net-metering agreement, any power generated that isn't used by Meter 1 should be passed to Meters 2 through 4, and then to the subsequent month.
Our early statements didn't clearly illustrate the netting. We spent six months working with customer support to no avail. Finally, a complaint filed with the Public Service Commission garnered some attention. A year later, we're still auditing our statements every month, and they're wrong as often as they're right. Be prepared to work closely with your power utility. We recommend you get a direct phone number to the department head responsible for solar net metering.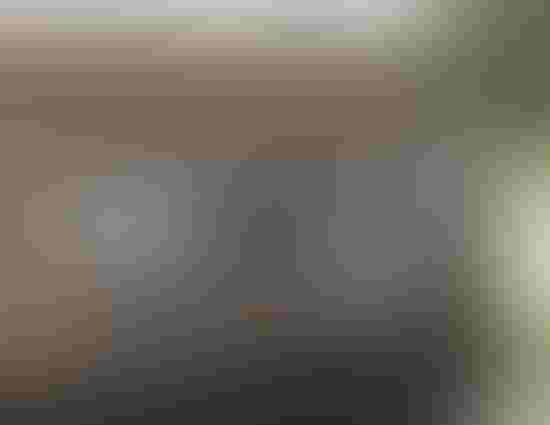 Solar equipment at Deer Creek Mini Storage in Cabot, Ark.
Additional Considerations
Property insurance. This is one expense that's likely to go up. Most major insurance carriers accept solar-panel coverage, but we've found the pricing is similar to coverage for high-end roofs. You can expect additional cost, but not an exorbitant amount. How much depends on the type of solar panels used and the overall rating on your roof.
Check with your insurance provider before launching your project to be sure you understand the impact on your property insurance. If you're shopping for coverage, you'll want to make sure the policy doesn't include a separate deductible for the solar panels. It'll probably be in the fine print.
Cameras. Solar-powered Ring cameras are a nice amenity. Not only do they run on "free power," you can put them in places where power isn't readily available.
Maintenance. Panels will require occasional maintenance. Our vendor monitors the condition of our panels. If one isn't functioning correctly, they drop by to repair it. Otherwise, cleaning your panels once a year should help them continue to function at peak capacity.
Lighting. Our utility doesn't allow net-metered solar power to offset our Night Watchman, which is the primary source of nighttime lighting for our facility. We didn't factor this into our original planning.
Weigh Your Options
Adding solar power to our self-storage facility has been financially helpful, but it's also included some surprises and frustrations along the way. Do your homework and see what assistance programs may apply to your situation. If the numbers work and you decide to move forward, I hope you learn from our minor stumbles and enjoy similarly positive impacts on your business.
Disclaimer: All recommendations, numbers, opinions and experiences described in this article are the author's own. The reader's experience may not match. Nothing in this article constitutes an investment recommendation. The reader is strongly encouraged to perform independent research and speak with qualified professionals before making any solar-panel installation decisions. Any government program and rates mentioned are subject to change. The reader assumes responsibility for any action(s) taken as a result of this article.
Alese Stroud is managing partner at Purple Moon Properties, an Arkansas-based investment company that specializes in self-storage, and founder and CEO of issac.ai, which offers a due-diligence system designed for angel investors. Alese is a frequent speaker for organizations including the Arkansas Association of Subcontractors, Arkansas Society of CPAs, Arkansas Society of Human Resource Managers, Little Rock Chamber of Commerce, Little Rock's Tech Fest, Rotary Club 99 and The Venture Center. To contact her, email [email protected] or connect with her on LinkedIn at www.linkedin.com/in/alese/.
Subscribe to Our Weekly Newsletter
ISS is the most comprehensive source for self-storage news, feature stories, videos and more.