LED Lighting for Self-Storage Facilities: Benefits, Products and Partners
LED Lighting for Self-Storage Facilities: Benefits, Products and Partners
Self-storage operators looking for new ways to be eco-friendly and save on maintenance costs are turning to LED lighting. Here's insight to the benefits of LED, products available and criteria for choosing a vendor partner.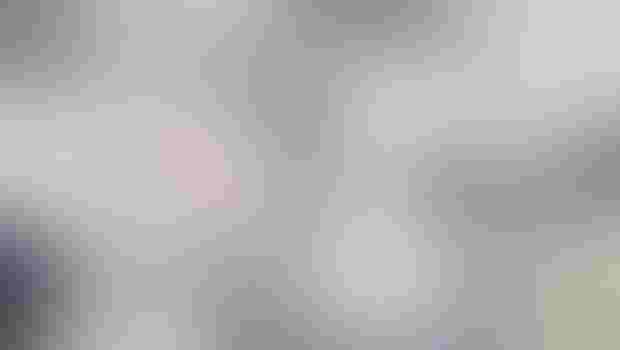 By Robert Schmidt
Self-storage owners and managers are continually seeking ways to increase their profit and harness their operating costs. One way is to use energy-efficient lighting, specifically LEDs. This type of lighting benefits the self-storage industry in many ways.
LEDs offer exceptional light quality at a fraction of the cost of traditional lighting and are 80 percent more efficient than traditional light bulbs, with an exponentially longer lifespan. By not needing to replace lights so frequently, facility operators save on electricity bills and maintenance costs. The illumination upgrade also means increased visibility—an important factor in employee and customer safety—as well as increased market appeal.
Product Options
There are a variety of LED products available. I like to classify them using four categories:
Class 1: High-quality LEDs with smart controls

Class 2: High-quality LEDs without controls

Class 3: Medium-quality, domestic LEDs

Class 4: Low-quality LEDs, which are often foreign imports
Scrutinize where your products are manufactured, and work with your supplier to identify which lights are best designed for specific applications, such as internal purposes, external uses, motion detection, etc. Consider using integrated controls with a control mounted to each fixture so you don't have to worry about complicated building-management systems or frustrating occupancy sensors.
Cost and Maintenance
Before choosing your LED solution, you'll consider a variety of factors such as cost, maintenance and installation. Ideally, you'll be able to talk through these concerns with your supplier.
LED lights will yield savings from day one. It's standard for a supplier to develop a custom finance package for each client—driven by energy savings—to upgrade to LED lighting with no upfront cost. By switching to LEDs, you can save thousands on your electricity bills and be net positive from the start.
Even if your facility already made the switch to fluorescent lights from incandescent, you'll still experience savings. Beyond being 80 percent more efficient than comparable incandescent light bulbs, LEDs are 50 percent more efficient than their fluorescent counterparts. On average, an LED light will produce 50,000 hours of light, compared to 1,200 hours from an incandescent bulb. This means you have the opportunity to capitalize on some serious savings over the lifetime of your fixtures.
When it comes to maintenance, replacing hard-to-reach lighting fixtures is a pain. LEDs last up to 25 times longer than standard light bulbs. This means less time spent on upkeep and office administration. With warranties backed by your supplier (a decade is the standard), you'll avoid managing your lighting inventory, ordering new fixtures, filling out warranty paperwork or changing out luminaires for at least 10 years.
Choosing a Supplier and Installer
Retrofitting your storage facility's lighting fixtures is no small job. When evaluating LED vendors, look for one that can be viewed as a business partner, one that will explain the process and offer sustained guidance. Consider this a relationship rather than a simple business transaction. You want a supplier that will:
Offer a free estimate of what your full costs will be, from actual LED products to installation and beyond

Offer turnkey lighting solutions designed to maximize your return on investment and reduce maintenance and replacement costs

Offer a full-spectrum of services

Provide a customized solution for your specific facility

Provide professional installation and help applying for any rebates or incentives available
Once you've purchased your products, you need to choose an installer. Ideally, this should be your supplier; but either way, you want someone you can trust.
Your installer should have a deep knowledge of the best LED options available and be willing to help you understand lighting-related terminology. It should also provide you with full product specifications.
Ask about the company's process. Your partner should be able to offer an installation window that works with your schedule so it doesn't disrupt your business, and give you a firm timeline for project completion.
Finally, check if your installer offers a maintenance guarantee, meaning it will replace any fixtures that fail, fade or shift in color free of charge or hassle. Not only do you want to avoid disruption to your business during the install, but your partner should promise that any issues will be taken care of immediately without negatively impacting customers.
Current trends point to increased investment in infrastructure for the self-storage industry. Improvements such as LED lighting result in lower operating costs, less maintenance, and increased safety for employees and patrons. All this leads to savings that can ultimately be passed along to customers to increase rental volume at your facility.
Robert Schmidt co-founded Joule Energy, a New Orleans-based energy-solutions provider, in 2009. The company offers turnkey solutions designed to maximize clients' return on investment, reducing maintenance and replacement costs. For more information, call 504.586.0625; visit www.joule-energy.com.
Subscribe to Our Weekly Newsletter
ISS is the most comprehensive source for self-storage news, feature stories, videos and more.