The 7 Foundational Pillars of Excellent Self-Storage Customer Service
The 7 Foundational Pillars of Excellent Self-Storage Customer Service
The benchmarks for providing great customer service are constantly changing, which means self-storage operators need a solid skillset on which to build. Here are seven pillars that'll provide the strong foundation you need. They'll serve you well, even as the market evolves.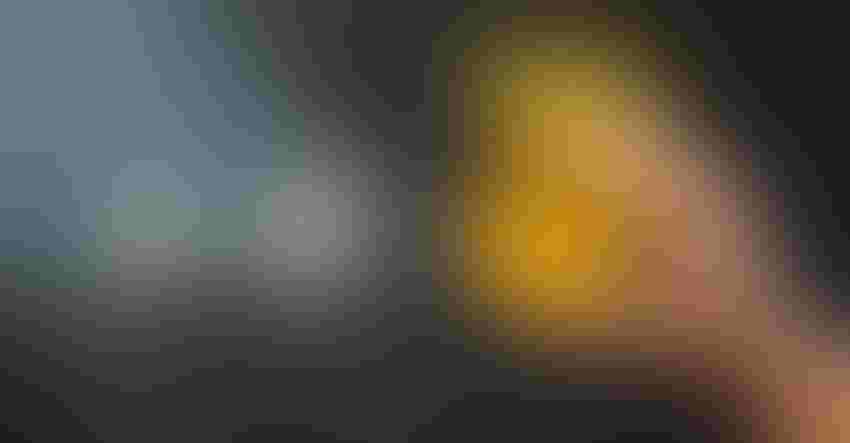 Here's the painful truth about providing excellent customer service today: The benchmarks are constantly changing. As the world evolves, so do consumer expectations. That means your approach to serving self-storage prospects and tenants has to progress, too.
What you need is a solid foundation of traits on which to build, so you're able to pivot when necessary. In this article, I'll discuss the seven pillars of an exceptional customer-service mindset, which can be used by everyone on your self-storage team, from new hires to more experienced staff. I've made them easy to remember with an industry-relevant acronym:
Let's explore these in detail and explain how you can integrate each into your service mix.
Sociable
Working in the self-storage industry means dealing with the public. You must be sociable. This means having open body language, using G-rated and courteous language, and above all, being professional. These things show appreciation and respect for your customer in an age when they're harder to come by. Technology has made it easier for people to communicate, but it's also deteriorated some manners. Being amiable can be a refreshing change and automatically elevates your level of service.
Being sociable isn't just about knowing how to interact with people, though, it's about knowing when and how to end an interaction. You may sometimes feel trapped in a conversation with a customer, unable to walk away. Great service providers know when and how to politely leave a dialogue without insulting the other party. This requires some finesse using vocal tone and word choice as well as body language.
It's best to learn these techniques from professionals. Thankfully, useful information is incredibly easy to access. You can find tons of tips and tricks online. Lacking any other guidance, you can always just use a polite but direct approach: "Thanks so much for chatting with me, NAME, but I've got to get going. You take care." You shouldn't be afraid to walk away from a customer, but be mindful of how you do so.
Trustworthy
All public-facing staff members should strive to be a point of trust for your self-storage customers. Be forthcoming and honest in all your dealings. People appreciate candor and transparency. Just be careful not to overstep.
In any business, there's information frontline employees don't know or should never disclose to the public. If a customer asks a question you can't answer, you can politely decline to elaborate or direct them to someone higher up the food chain. You can say things like, "Company policy prohibits me from explaining further" or "You should contact XYZ with any questions you may have." This acknowledges the individual without breaking company policy, and being truthful helps you build rapport.
Also, follow through on promises. Don't claim you'll do something and then fail to do it. Even if you're unable to resolve a situation favorably or it's going to take a while to get the information you need, acknowledging the challenge or delay with the customer goes a long way.
Organized and Responsible
These traits go hand in hand, working in tandem to convey positive feelings to your self-storage customer. In fact, being organized is the easiest way to provide outstanding customer service. Knowing where things are, where they belong, proper steps to resolve specific issues, etc., saves time and ensures you look professional. As consumers, we've all had to wait on a customer-service representative at some point. We may tolerate it, but we certainly don't like it.
In addition, a clean, orderly office is welcoming and automatically instills a sense of comfort and confidence in your customer. When everything is in its proper place and you're able to help people quickly, you're showing them you're responsible and can take care of their needs.
Adaptable
Every self-storage employee will eventually experience a less-than-ideal situation in which something doesn't go as planned. It might be your computer going down, your gate failing to open, the power going out … Whatever it is, you need to keep a level head and adapt to the circumstances. Great customer-service providers take things in stride and go with the flow while maintaining a professional demeanor.
While there are many books you can read and courses you can take to learn and enhance these skills, the best advice is to be prepared. Hope for the best but plan for the worst.
If your company has created contingency plans for various situations as part of your self-storage training, you'll be ready for whatever comes your way. Practice difficult customer interactions and how best to resolve or diffuse them. In the case of an emergency, speed of action and communication is critical. Proper planning increases adaptability and allows your team to perform above expectations.
Geographic
Every area is unique, so tailor your self-storage customer service to reflect the values and needs of the community. For example, if English is predominantly a second language in your market, hire individuals who can speak the native tongue. This reduces frustration for both parties and helps keep all communication clear.
Being a visible and positive contributor within your community is also important, as every resident and business is a potential tenant. Pay attention to local causes and get involved. Participate in community celebrations. Social and professional involvement is a surefire way to stand out and can help build rapport with your customer base.
Eager
To provide great service in self-storage, you must be eager to meet your customers' needs. You must also be willing and ready to embody all the other traits discussed above as well as to learn and grow. The rules of customer engagement are constantly changing. It can be a rollercoaster of dos and don'ts. To be eager is to remain relevant.
The Importance of Training
Now that you've learned the seven essential pillars of outstanding self-storage customer service, how do you embrace them? What if you feel like you're lacking in one or more areas? There's a common thread you may have noticed above, and that's training.
Your company must invest the time and resources to ensure everyone on your team is trained properly—including you. All employees should have the proper perspective and incentive to exceed today's customer-service expectations.
Whether you're a member of the frontline staff or a supervisor responsible for the performance of others, there are ways to improve your skills. Many self-storage companies provide their own training these days, but if you need more, there are tons of books, articles, videos and courses available from outside sources. Many allow you to learn on your own time, plus you can focus on the areas in which you need the most help.
There are also professional networking websites that offer free advice. Subscribe to industry leaders and read or watch what they post.
No matter the touchpoint, customer service involves interaction with the public. Your company expects you to build and maintain relationships with prospects and tenants. If you're uneasy, training is the best way to up your service level and get more comfortable in your role.
Everyone is capable of learning how to handle customers—and do it well. It depends on how much time and effort you're willing to invest in enhancing your abilities. Aspire to the STORAGE traits outlined above, and you'll excel in no time.
Mohala Johnson is the director of web technology for Tellus Development Ltd., a real estate and development firm that operates more than 30 self-storage facilities in the Southeast. With more than 10 years of management and customer-service experience, she handles the company's marketing. Writing has always been a passion of hers, and she's excited to share her knowledge with the self-storage industry. Connect with her at www.linkedin.com/in/mohalajohnson.
Subscribe to Our Weekly Newsletter
ISS is the most comprehensive source for self-storage news, feature stories, videos and more.