Handling Difficult Service Situations: The Art of Appeasing Your Self-Storage Customers
Handling Difficult Service Situations: The Art of Appeasing Your Self-Storage Customers
When a self-storage tenant is upset, it's important to know how to diffuse the situation. Follow these guidelines to ensure customers leave satisfied with your service and their overall experience.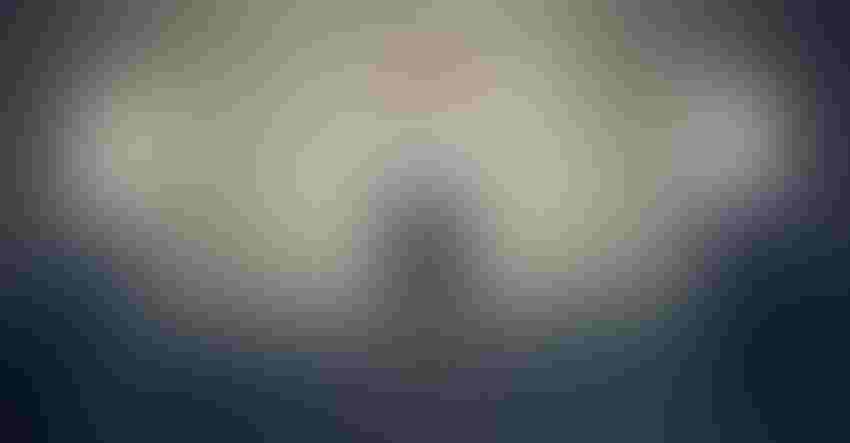 Providing the highest quality service to each person who comes through your door is important in any industry. In self-storage, however, most customers arrive at your property because they're going through something stressful, such as a move, divorce, deployment, etc. If something goes awry in their transaction with you, it'll only compound their anxiety.
That's why it's so important that facility operators know how to handle difficult circumstances with tact. You need to resolve any customer issues in a timely manner and make the best of the situation at hand.
There are a few simple but crucial guidelines you can follow to ensure distressed customers leave your facility satisfied with their storage experience. Whether a tenant is upset about a late fee or a nasty roof leak that developed after a heavy rain, you can adhere to the same general rules to resolve the problem and move forward.
Listen and Hear
Don't just listen to your tenants, hear what they have to say. When someone comes to you with a problem, no matter how big or small, the best thing you can do is pay attention. Even when someone comes in with a less-than-ideal attitude and is set to "take you down," he still needs to be heard. Stop what you're doing and listen without interrupting. Once he's finished, you can respond directly to the complaint.
If someone is upset about a recent rate increase, for example, don't just fall back on your stock response. Listen to why he's personally troubled, and respond to that insight directly. Make sure he knows you've heard what he said—he's struggling financially, he's been a long-time tenant, etc.—and you want to help if you can. By responding to the person's specific concern vs. the more general problem, you'll connect with your customer.
Put Logic and Reasoning Ahead of Emotion
Most of us have faced a situation in which a tenant storms into the office, says his stuff is ruined and it's your fault, so you need to fix it. In cases like this, emotions are already running high and it can be easy to respond with the same level of reaction. You need to understand that while it may feel like a personal attack, that tenant is responding to the high-stress situation, not you as a person.
When handling this scenario, remind yourself that it's not about you. Then respond in a calm, leveled manner to offset the emotion on the other side of the counter. As a customer-service professional, you're here to provide a reasonable, calm answer and a logical way to assist.
Take Ownership and Respond Quickly
In the service industry, it's often said that the customer is always right. This might not always be true; however, management also isn't always right. It's important to take ownership of your part when something goes wrong. Acknowledging when you've made a mistake helps build trust with your tenants. It also encourages them to take you at your word; they know you're being honest and forthright.
So, take that ownership when necessary and respond to the issue immediately. Sometimes it can be tempting to put off dealing with an issue, perhaps in hopes that it'll solve itself; but it's important to be proactive and deal with it before things escalate.
Offer Tangible Solutions
Once you know what's going on, start solving that problem. For example, if there was an issue with rodents in a unit, offer to transfer the tenant to another area where there have been no reported issues. If there was a roof leak and the customer has tenant insurance, offer to help him file the claim. The more readily you can provide a real, proactive solution, the more positive a reaction you'll receive from the customer.
To be positive and offer solutions, employees need to know what they can do and offer in various situations. They should know if they can offer a discount or free retail merchandise, or how to file an insurance claim, for example. The more informed and empowered your staff is, the more smoothly the process will be for everyone involved. You and your team should want to address problems swiftly and easily, just as your tenants do.
Difficult service situations can be challenging, but taking control of each situation and following these guidelines will make them easier to handle. With practice, it'll even become natural to navigate through to conclusion. The goal is to learn from mistakes, gain more experience and grow from those experiences.
As you get more comfortable in these customer-service scenarios, you'll see that even the most upset tenant can leave your office with a smile if you play your cards right. The best thing you can do is to listen to what's happening, engage in a calm and measured manner, respond quickly, and provide real solutions. By doing all this—and sometimes more—your biggest critic can become your biggest fan.
Susan Haviland is owner of Haviland Storage Services and a partner of industry consulting and training firm Self Storage 101. She has more than 27 years of industry experience, from serving as a site manager to acting as vice president of operation at Extra Space Storage Inc. and Price Self Storage. She's a frequent speaker at industry conferences and tradeshows. For more information, call 866.360.2621; visit www.selfstorage101.com. 
Subscribe to Our Weekly Newsletter
ISS is the most comprehensive source for self-storage news, feature stories, videos and more.