Don't Leave Customers on Hold! Working With a Self-Storage Call Center
Don't Leave Customers on Hold! Working With a Self-Storage Call Center
If customers are left hanging on the line when they call your self-storage facility, chances are, they'll move on to your competition. A third-party call center can ensure you never miss another rental opportunity. Read about the advantages, available services, how to choose partner and more.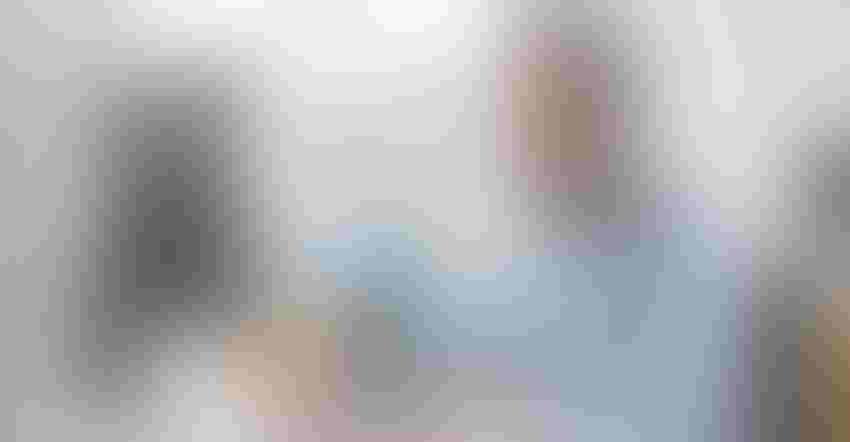 Customers call your self-storage facility every day, at all hours. Is someone answering, and if so, what quality of service are they receiving?
According to a 2017 Demand Study conducted by the national Self Storage Association, 34 percent of all first contacts to self-storage businesses occur via the phone, and nearly 60 percent of all customers rent from the first facility they're able to reach. It may be more shocking to learn that, per the study, approximately 40 percent of calls to storage properties go unanswered! In an industry dependent on the ability to capture and retain rentals, it's imperative to ensure your phones are covered.
These statistics help make a case for the use of a third-party call center to manage your inbound and outbound calls. It's important to consider if outsourcing is right for your business. The following will help you identify the advantages of using a call center, provide insight to how it works, and explain how to choose a partner. You'll also read about service types and tools available.
The Advantages
As a self-storage operator, you have three primary options to manage your inbound call flow: handle all incoming calls at the facility level using onsite staff, leverage existing tools and software to establish and manage your own internal call center, or outsource your calls to a third-party vendor. Third-party call centers offer numerous advantages:
Reduced staffing cost: Typically, you'll pay only for the call-center staff time you use. Standard overhead costs are shared among all clients, reducing typical labor costs for each.

Scalability: An outsourced call center will have greater flexibility to ramp up and down based on your business needs, so you're not paying for downtime. During the self-storage busy season (May to September), call volume increases 20 percent to 40 percent.

Specialized knowledge: Call centers, particularly those specific to one industry, handle tens of millions of calls and develop strategies from working with thousands of clients each year. You get the benefit of their consultative knowledge.

Exceptional brand representation: Call-center agents are trained to handle various scenarios while maintaining a high level of customer satisfaction, completing hundreds of sales presentations each day and offering additional services such as bilingual agents.

Data analytics: With each call, you'll learn something about your customers and business. A call center should have the tools to capture and unlock actionable insights to help transform your processes and customer relationships.

Cost management: The business model for most call-center providers is based on costs per transaction, meaning they're skilled at managing cost per call. Additional rental income can make a huge difference in property valuation. To gauge return on investment for outsourcing, ask yourself how much 10 to 20 additional rentals per month would add to your site's total value.

Service levels: Call centers make it easy for customers to rent a unit or reach out with questions 24/7, whether by phone, Web chat or texting, creating an enhanced experience.

Access to advanced technology: The internal costs associated with creating, maintaining and adding integrated telephony platforms with multi/omnichannel capabilities are extremely expensive. Purchasing a fully integrated call-center solution can easily cost six to seven figures for just the one-time hardware and software fees, not including labor or software licenses. Outsourcing gives you access to the technology at a much lower cost. It's also more practical for a service provider with multiple clients to keep pace with the rapid technological change than an in-house operation.

Quality control: A good call-center partner will have established key performance indicators to monitor results for all clients. It's extremely difficult for in-house centers to track these critical measures of quality. An exceptional partner ensures prioritization of high-quality performance at every interval.
Today's digital consumers expect to interact with a live representative at any time on the channel of their preference. Outsourcing to a call center allows your onsite managers to service their customers with less disruption and can reduce the need for management hours when combined with other customer-automation tools.
How It Works
Self-storage operators spend sizably to get their phones to ring, and every call is vital. Third-party call centers provide agile, affordable coverage to ensure you never miss another call.
The call center you select should have systems in place that integrate with your property-management software. This'll ensure agents have immediate access to your real-time inventory, pricing and facility details, including benefits, pictures, directions, specials, promotions and more. Your partner should work with your managers from day one to ensure they're educated on the service offered, how the call center operates and how to best leverage it to rent more units and improve facility operation.
Choosing a Partner
Here are some useful criteria for choosing your third-party call-center provider:
Come to the conversation with each vendor prepared with your average monthly sales volume and details of what you need the center to do to meet your business needs.

To achieve the best integration with your business, ensure your provider has a direct API (application programming interface) with your facility-management software.

Look for a provider that offers multiple channels including VOIP (Voice over Internet Protocol), e-mail, SMS (short-message service) text, Web chat and social media engagement.

Seek a company that tracks and is transparent with metrics related to call volume and quality assurance, from standard call-completion and refusal rates to more focused metrics like average speed of answering, average handle time and customer patience (more on this below).

Get quotes from at least three companies and compare their terms and conditions.

Evaluate company reputation. Read reviews and customer testimonials to see who other storage operators are using.
Available Services
You'll benefit most from a call center that offers customizable solutions based on your business needs. Make sure the vendor you choose can accommodate your expected growth and is prepared to grow with you. Whether you're looking to outsource your calls to a third party or leverage existing tools to run your own call center, there are a variety of service options available. See the accompanying table for a breakout.

Customer Patience: A Final Case
How many rings are you willing to wait when trying to call a business? Customer patience refers to the amount of time people will pause before abandoning their contact session (in the case of the phone, hanging up). My company did a study of more than 1.4 million self-storage calls received in 2018 and analyzed customers' level of patience by queue. The following shows the average amount of time, or approximate number of rings, people waited.
Sales/reservation: 19 seconds or three rings

Service: 22 seconds or three rings

Payment: 41 seconds or seven rings

Spanish-speaking: 46 seconds or seven rings
Customers need service fast in this industry or they'll call the competition. Remember, 60 percent rent from the first facility they reach. How many new rentals and opportunities for increased revenue have you missed because another task prevented your staff from answering the phone?
If you're not responding to your prospective customer within seconds, you're losing revenue, net operating income, valuation and customer loyalty. Consider outsourcing to a call center to ensure that every time the phone rings at your facility it's answered promptly, professionally and consistently in the manner you expect.
Dan Scaman is vice president of strategic planning and analysis for OpenTech Alliance Inc., a Phoenix-based provider of self-storage kiosks, call-center services and other technology. He has 30 years of experience operating large call centers, including 20 for Fortune 500 companies as a senior-operations leader managing multiple U.S. call and distribution centers. For more information, call 800.481.7459; e-mail [email protected]; visit www.opentechalliance.com.
Subscribe to Our Weekly Newsletter
ISS is the most comprehensive source for self-storage news, feature stories, videos and more.