Connecting With Customers: 8 Simple Ways to Improve Your Self-Storage Service Approach
Connecting With Customers: 8 Simple Ways to Improve Your Self-Storage Service Approach
As a self-storage manager, you know customer service is important. It's no doubt been drilled into your head from your owner and all over the industry. But do you know how to make yours better? Here are eight easy ways to elevate your approach and connect with prospects and tenants.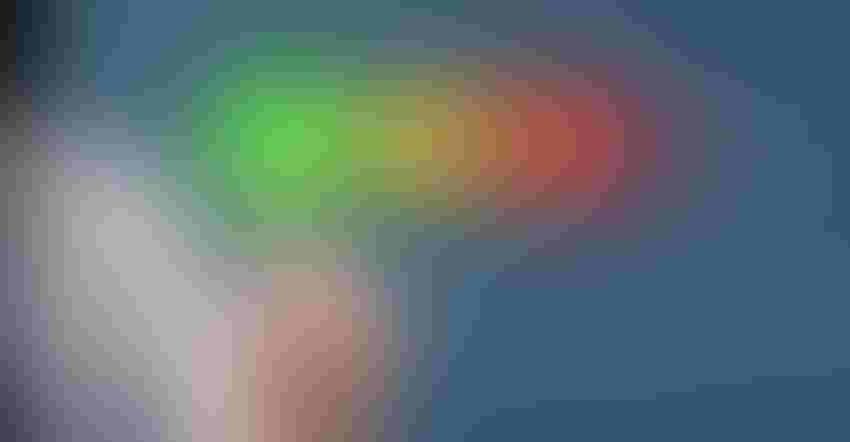 As a self-storage manager, your approach to customer service can make the difference between securing a rental or losing a customer to a competitor. People don't browse a storage facility the way they would a retail shop. They aren't stopping by just to look around. They're visiting your property for one of a few very specific reasons: to rent a unit, buy packing supplies, pay a bill or discuss a rental-related issue. Your job is to make these tasks as easy as possible by removing barriers, obstacles and complications.
In short, your service approach is vital. Following are eight simple ways to improve it. You'll notice they all fit along a central theme: Making a connection with customers!
1. Be the Face of the Business
It's absolutely mission-critical that any customer-facing staff represent your self-storage operation properly. The right facility manager has enthusiasm, energy and integrity. He must have a positive, can-do attitude. Most of all, he must have a customer-centric mindset. If you're lacking in any of these qualities, ask yourself how you can improve to be the employee the company—and your renters—need.
2. Be Accessible
If a prospect shows up at the front door, come running. It's inevitable that as soon as you venture to the farthest reaches of the property, a customers will show up at the front gate. Make sure you're still accessible. If he knows you're dropping everything to help him, he'll appreciate the level of service you provide.
Remember, first impressions are vitally important, so greet everyone with a smile, a wave and kind words. Keep in mind that a customer can experience your smile even if you're wearing a mask! Here are some other things you can do:
If you're away from your desk, post a "Be Right Back" sign on your front door. Put your mobile phone number on it, asking customers to call you directly for immediate service.

Offer a self-serve kiosk, which allows customers to rent, view inventory or pay a bill without your presence. Just make sure you personally follow up with all new customers before and after move-in. Another investment to consider is a doorbell camera for the front office that alerts you when someone has arrived and allows for two-way conversation.
3. Be Responsive
Don't underestimate the value of a call. The phone is still an essential sales tool! In fact, if someone has opted to call you, it probably indicates that he's progressed past the online-research phase and is close to choosing a facility. This is why it's important to answer the phone whenever possible and put your sales training to work.
Even if you're supported by a call center, don't let every ring roll over. Having a personal connection with you directly, at their local facility, will bolster customers' confidence in your business. Additional tips:
No matter the size of your business, employing a call center will ensure every call is answered, even after regular office hours.

Forward your office phone to your mobile, so you're reachable wherever you are on the property. Many cell carriers offer spam filters you can download to help identify unwanted calls.
4. Be Open to All Platforms
Phone calls and in-store visits are just the tip of the iceberg when it comes to self-storage communication. Anyone have kids who won't answer a phone call but will reply immediately to a text? This is symptomatic of the larger populace, so it's important to be familiar with as many communication channels as possible.
Customers may send questions or requests via text, Facebook Messenger, Instagram, email, Snapchat or any number of similar platforms. They want what they want, how and when they want it. If you aren't prepared to engage in online chat with them, but your competitor is, guess who wins the rental? Additional tips:
If you use a smartphone, enable notifications for your social media accounts. Know how to open, read and respond via whatever channels you use for marketing.

While marketers and some SaaS (software as a service) companies can give you access to many communication channels, make sure they can train you to use them so you're equipped to answer queries from many different platforms.
5. Be Communicative
Stay in touch with existing customers as well as prospects and former tenants. In times of uncertainty, it's especially important to be reassuring. Thank them for their business and let them know you're thinking of them, without trying to sell them anything. Additional tips:
A personal "thank you" card with a comforting message or a phone call to check in goes a long way toward cementing a long-term relationship. Walk your property and personally greet each customer when time permits. Ask about their rental experience and let them know you appreciate their business.

Use text or email to do something extraordinary for your customers. For instance, if all the storefronts around you are closed but you offer curbside service or contact-free rentals, let them know!
6. Take Pandemic Precautions
Don't risk your health or that of anyone else by defying local health orders. Make your expectations clear at the door: No Mask, No Entry. Provide free masks and hand sanitizer for customers. Empower staff to insist that visitors mask-up and maintain social distancing.
While your job isn't to change anyone's mind regarding health protocols, a nonchalant attitude could alienate customers and other employees. It could also risk censure, fines or worse from local authorities. Additional tips:
Post multiple signs that clearly state the need to wear a mask, practice social distancing and use disinfectant wipes. Use custom floor decals, painter's tape, safety cones or other items inside the office to make it clear to customers where they should stand.

Offer online, contact-free rentals. While you might not meet your customers face-to-face, that doesn't lessen your need or ability to connect with them. A follow-up call before they move in, plus a post-move-in call, are crucial to creating a valuable relationship. Another consideration are Wi-Fi-enabled tablets that integrate with your management software. These allow you to meet customers curbside and conduct socially distanced transactions.
7. Practice Active Listening
Positive engagement starts by listening attentively. According to the Center for Creative Leadership, active listening is "a valuable technique that requires the listener to thoroughly absorb, understand, respond and retain what is being said." Remember, customers come to our facilities to fulfill their storage needs. Though sales is central to our role as managers, listening to a prospect's specific needs and providing customized solutions is paramount. Additional tips:
Practice asking questions that help your customers share valuable information, such as:

What's creating your need for storage?

How long will you be storing with us?

What's your most important consideration when choosing a place to store your goods?

Implement a monthly secret-shopper program to gain insight to the level of customer service and overall experience provided at your property. Discuss the shopper's observations to learn where you can improve.
8. Be Empathetic
The reason a customer chooses or needs to store his belongings isn't always pleasant. Divorce, job loss, eviction, or the death of a loved one are prevalent in society. While offering sympathy might be our first, instinctive response, being empathetic is what will stick in a tenant's mind long after the moment. Try to remember what it's like to experience a break-up. What happened when your spouse lost his job or a grandparent passed away?
It isn't always easy, but this is what makes us human. The connection you make with tenants via the above eight strategies and how you go about fulfilling their needs is ultimately what will make your customer service a difference-maker.
Eric Mees is a digital marketer for Store Space Self Storage, which owns or manages more than 40 facilities in 15 states. The company fuels growth and value through operational experience, its state-of-the-art Storage360 proprietary platform, and strategic digital marketing programs.
Subscribe to Our Weekly Newsletter
ISS is the most comprehensive source for self-storage news, feature stories, videos and more.