Upgrading Your Self Storage Facility: A Guide to Effective Renovation
Upgrading Your Self Storage Facility: A Guide to Effective Renovation
If your self-storage facility is aging and parts of the property are looking drab or need repair, it may be time to consider renovation. Minor spruce-ups are fine, but I'm talking about significant upgrades. Here's how to assess your property for improvements, projects to consider, general costs and more.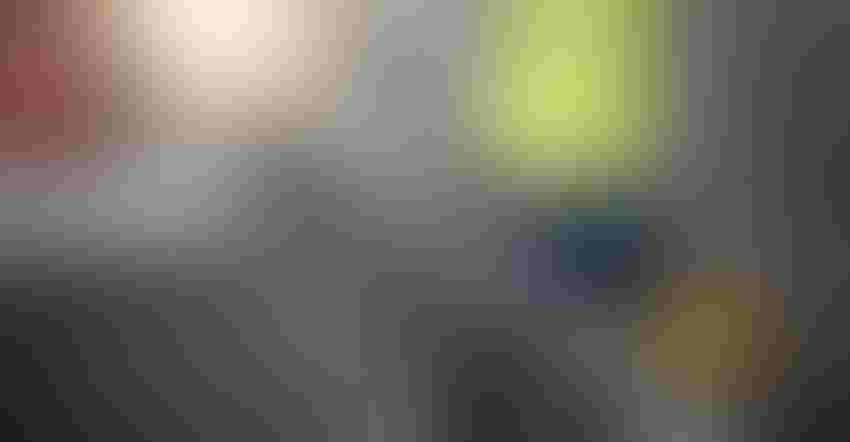 The self-storage industry is continuously evolving, with changes stemming from technological advancement, demographic shifts and customer expectations. As things progress, it's vital for facility operators to keep pace with new trends. Renovation can be a way to improve property aesthetics, efficiency, security and value.
All self-storage facilities need upgrades eventually. But how do you know when they're necessary? If your property hasn't had any major work done in more than a decade, it may be time. Things may be operating just fine, but that doesn't mean it's OK to be complacent. As new sites are built in markets worldwide, with modern design and cutting-edge technology, older facilities may seem less appealing. The ability to remain competitive is key.
Renovation also allows you to address regular wear and tear or to make your property more energy efficient. In addition, it enhances the customer experience. Ensuring your facility is clean and modern reassures tenants that their belongings are safe.
Below, I explain how to assess your self-storage facility for potential upgrades, projects to consider tackling, common choices made by other operators, general costs to expect and more.
Assessing Your Site
The first step is to conduct a systematic evaluation of your self-storage property to identify areas for improvement. Start by assessing its physical condition, top to bottom, front to back, inside and out. Look for signs of wear and tear or damage that requires immediate action. Pay attention to:
Doors should be given extra consideration, as they're one of the main components with which customers interact. Damage could hinder functionality and cause injury. It also doesn't look very attractive.
Next, analyze your competition. What amenities and services are they offering? How does your facility compare? Consider the changes you can make to keep pace with other properties in your market.
Consider how technology might improve your operation. Would a digital-access system enhance security? Could your customers benefit from a mobile app for reservations and payments?
Finally, gather feedback from your staff and customers on what they feel should be improved. Are they satisfied with your facility? What upgrades would they like to see? Getting the opinions of the people who use your property the most will yield great insight.
Choosing a Direction
When considering which improvements to implement, pay attention to the value they'll bring. Some may seem like good choices, but in reality, they cost more than they're worth. Stay focused and try not to be extravagant. The goal is to make upgrades that provide the best bang for the buck.
You may have discovered during your assessment that your self-storage facility has specific needs to be addressed. A leaking roof or compromised fence, for example, should never be ignored. In addition to critical projects, here are a few popular areas on which other operators have focused:
Lighting. An upgrade to LEDs can make a huge difference. It makes the property feel more vibrant, making it more attractive to customers. They're also more energy efficient and last longer. Coupled with motion sensors, they can save a lot of money in the long run.
Climate-controlled units. These are in increasingly high demand, which is understandable, as they protect stored goods from excessive temperatures and humidity. Some may argue that they're also more secure, as they're generally accessed from inside a building.
Security. Industry systems have evolved to include features like remote camera viewing, in-unit heat detection, smart locks, remote gate access and even drones. Keyless entry is becoming popular, allowing customers to enter the property and their unit via a mobile app. The more secure your facility feels, the more likely a person is to rent with you.
Other technology. Emerging innovations like kiosks, customer-service apps, online rental portals and more have become a focal point for many self-storage operators. Advancements have been plentiful over the past few years, so if your facility is a bit older, there may be a lot of opportunities to improve.
General curb appeal. Never underestimate the impact of a fresh look. It can certainly make a self-storage facility more attractive to customers. A new coat of paint, signage and landscaping can go a long way. Fix dents and dings to doors and walls promptly. Repair any cracks or holes in your asphalt. All of these items should be regularly assessed as part of your daily or weekly facility walk-throughs.
Cost
The cost of self-storage renovation can vary widely depending on a whole host of factors such as facility age and size, location, the scale and nature of the project, the quality and availability of materials, local labor, and much more. For this reason, it's tough to provide universal estimates. That said, here are just a few ballpark figures:
Lighting: Updating to LEDs can run $100 to $300 per fixture, including installation.

Climate-control systems: Installation ranges from $2,000 to $5,000 per unit.

Security: A comprehensive system can cost anywhere from $10,000 to $25,000.
While some of these totals may seem substantial, keeping your facility and business at the cutting edge will ensure your investment in renovation pays for itself in time.
Facility Disruption
Now that you know what needs to be renovated at your self-storage facility, it's time to do the work! This can be difficult, as you still have a business to run. To minimize disruption, plan carefully. Inform tenants well in advance about the projects being done and how site visitors might be impacted. Try to schedule the work for off-peak hours or during your slowest season. Approaching renovations in stages can also help. You might choose to restore one section of the property at a time, keeping the rest operational.
If you're working on your storage units—adding climate control or new doors, for example—you may need to temporarily move customers to a new space. Consider offering discounts to these tenants to make up for the inconvenience.
Renovating your self-storage facility is a significant investment that can yield substantial returns. Upgrades can help you stay competitive, improve the customer experience and increase your operational efficiency. The key to a successful project is careful analysis and planning, clear communication, and a well-considered budget.
Andrew Thein is the marketing coordinator for MakoRabco, which specializes in self-storage and boat/RV-storage building design, supply and installation. Established in 1993, the company operates from offices in Carlsbad, California, and Winter Garden, Florida. To reach him, call 619.251.0430 or email [email protected].
Subscribe to Our Weekly Newsletter
ISS is the most comprehensive source for self-storage news, feature stories, videos and more.