Access Self Storage and Local Restaurant Raise Nearly $9K for Texas Education and Outreach Programs
Access Self Storage and Local Restaurant Raise Nearly $9K for Texas Education and Outreach Programs
Access Self Storage, which operates six facilities in Texas, and Bienvenidos Mexican Restaurant and Sports Bar hosted charity events on June 7 and 21, raising $8,7000 for Texas education and outreach organizations. The "Fiesta Fundraisers" at the Bienvenidos restaurant in Lancaster, Texas, included food, a cake walk, Mexican music, a silent auction, and a live auction hosted by Walt Cade of A&E's "Storage Wars: Texas."
Access Self Storage, which operates six facilities in Texas, and Bienvenidos Mexican Restaurant and Sports Bar hosted charity events on June 7 and 21, raising $8,7000 for Texas education and outreach organizations. The "Fiesta Fundraisers" at the Bienvenidos restaurant in Lancaster, Texas, included food, a cake walk, Mexican music, a silent auction, and a live auction hosted by Walt Cade of A&E's "Storage Wars: Texas."
Proceeds from the events benefited the North Ellis County Outreach Center, Lancaster Education Foundation Inc., Lancaster Outreach Center and Red Oak ISD Education Foundation. The outreach centers provide a variety of services including emergency assistance, job training, counseling and school-support services to low-income families in Texas. The education foundations provide resources to support innovation, enrichment and equity in pursuit of academic excellence within the school districts.
Access Self Storage first partnered with the eatery three years ago to host a summer fundraiser formerly called the Boot Scootin' Benefit. A second event and additional beneficiaries were included this year.
Co-owned by brothers David and Doug Hunt, Access Self Storage has facilities in East Dallas, Garland, Lancaster, Oak Cliff, Pleasant Grove and Red Oak, Texas. The company has a corporate responsibility program through which it regularly contributes to local causes. According to the company website, each Access facility sponsors events throughout the year designed to support and encourage education, volunteerism and charitable giving.
The Hunts are also fundraising co-chairs of the Texas Self Storage Association, which has raised more than $500,000 for the Shriners Hospitals for Children in Galveston, Texas.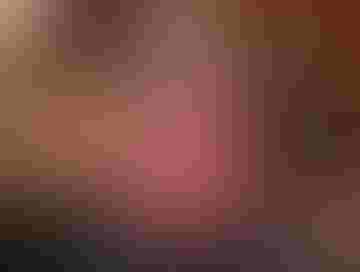 Walt Cade of A&E's "Storage Wars: Texas" led a live auction during
a June charity event co-hosted by Access Self Storage.
Sources:
Subscribe to Our Weekly Newsletter
ISS is the most comprehensive source for self-storage news, feature stories, videos and more.