Kiosks 101: Using Self-Service Technology in Self-Storage
Kiosks 101: Using Self-Service Technology in Self-Storage
Kiosks are an efficient solution for many industries, including self-storage. Here's how this technology can improve facility revenue, enhance customer service and reduce overhead.
By Kelsie Collins
Kiosks are a self-service technology. What does that mean, and how can it improve a self-storage business?
Kiosks are now being used for a variety of tasks in many industries including healthcare, churches, human resources and, of course, self-storage. They can serve as a map, point-of-sale device, registrar, donation center and billpay station. Self-service technology makes a business accessible, allowing the customer to serve himself on his own schedule. It improves customer satisfaction by decreasing wait times, costs and resources.
A great example of a self-service kiosk is the banking automatic teller machine, or ATM. At first, bankers were hesitant to install this new technology. Now there are about 3 million ATMs worldwide. Other examples include vending machines and self-checkout registers in supermarkets and other retail stores.
Model Types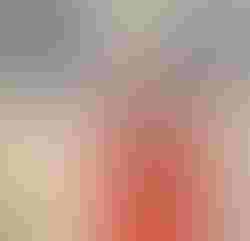 Kiosks come in different models suited for different applications. The two most common models are freestanding and wall-mounted. There are also document kiosks and countertop models. Within these categories, there are various sizes and capabilities.
Freestanding kiosks don't need to be attached to a wall, which makes them good for businesses that require versatility and mobility. They're also good for situations requiring add-ons such as a keyboard, phone, side table, logo display, etc. For advertising purposes, a double-sided kiosk with a large, interactive display is a good choice. This works well in high-density areas, particularly for wayfinding or informing many people simultaneously.
Wall-mounted kiosks are attached to a wall. They come in all sizes and save floor space. Like freestanding models, they're good ways to advertise and can include add-ons.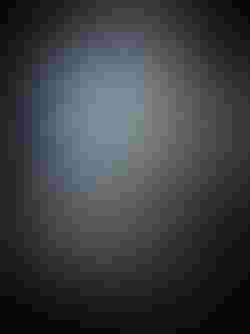 A document kiosk is like a freestanding model but includes a scanner and printer, which makes it bulkier and less mobile. This type of machine is popular for offices, human resources and school-printing clusters.
A countertop kiosk is the smallest of the options and used on a counter, table or desk. It takes up the least space and is meant for conditions that require few, if any, add-ons.
Solutions for Self-Storage
Now that you have a better understanding of self-service technology, let's get to the pressing matter. What problems in self-storage do kiosks solve?
There's a lot of competition out there. That's why it's important to make your business stand out. A kiosk can differentiate and improve your property in several ways. By automating simple processes such as renting units and making payments, a kiosk provides:
Convenience: A big concern in self-storage is how to offer customers 24/7 service. Kiosks can provide basic services after hours. They also free staff during business hours to tend to regular maintenance and resolve more complicated issues. An automated facility will keep customers and employees happy.

Cost-savings: Because kiosks give employees time to focus on more complex tasks and allow the property to stay open after hours without onsite staff, they maximize the quality of your man hours and minimize payroll costs. In addition, by automating simple tasks with electronic resources, they save money on paper.

Customer satisfaction: A modernized facility improves customer satisfaction because it shows tenants you care about their time and money. Any move you make to keep costs low and decrease wait times will create more gratified tenants. They'll associate high-quality technology with a high-quality facility. It has a similar effect to a property's bright lighting and cleanliness.
Things to Think About
If you want to improve your facility with self-service technology, there are questions you should ask. It all boils down to how you want your company to be perceived. Each kiosk presents a different image and experience. It's important to find the product and manufacturer that best align with your business goals. Design, quality, software capability and price are all things to consider.
How do you want the kiosk to look? Research and find the kiosk model that best fits your facility's style.

How long do you want the kiosk to last? The better the kiosk hardware and enclosure, the longer the unit will work without service. This is an important factor when choosing your model. For example, even the highest-quality enclosures can create thermal issues over time. Screens are usually designed to register the heat of a fingertip; if they get too hot, the touch won't register.

Is your management software compatible? Kiosks designed for self-storage will integrate with most industry management software, but not all. Ensure the make and model you choose will work seamlessly with your facility's specific program.

How much do you want to spend? Kiosks range in price based on model, add-ons and features. Again, research the manufacturer options to find the product that meets your needs, functionally and financially.
While the return on investment for a kiosk can be high, some operators might still find it difficult to make the initial investment. Kiosks vary in model and price. Look for one that solves your problems but doesn't break the bank.
Kiosks are increasingly becoming a great way to improve your self-storage operation while getting ahead of the competition. They enhance customer service, decrease costs and increase differentiation.
Kelsie Collins is the marketing content writer and editor for Advanced Kiosks, a self-service kiosk company in Franklin, N.H., that offers several models. For more information, call 603.865.1000, ext. 103; e-mail [email protected]; visit http://advancedkiosks.com. You can also subscribe to her blog at http://advancedkiosks.com/self-service-blog.
Subscribe to Our Weekly Newsletter
ISS is the most comprehensive source for self-storage news, feature stories, videos and more.