4 Steps to Choosing, Installing and Maximizing a Self-Storage Kiosk
4 Steps to Choosing, Installing and Maximizing a Self-Storage Kiosk
The implementation a self-service kiosk at a self-storage operation, like any other business initiative, takes owner commitment, planning, manager buy-in and some willingness to change.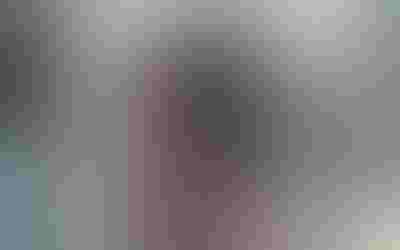 The implementation a self-service kiosk at a self-storage operation, like any other business initiative, takes owner commitment, planning, manager buy-in and some willingness to change.
The good news is, if done correctly, the venture will pay off handsomely. Self-storage kiosks rented more than 23,000 units in 2011 and processed more than $21 million in rental payments. For you facility operators out there, here's a step-by-step guide to choosing, installing and managing a self-storage kiosk. It's not as daunting as you may think.
Step One: Choosing the Right Kiosk for Your Business
There are several different models of self-storage kiosks, each with different levels of functionality. All of them rent units, process payments, access gate codes and allow customers to complete reservations made over the Internet or by phone. They range in price from $2,000 to $18,000.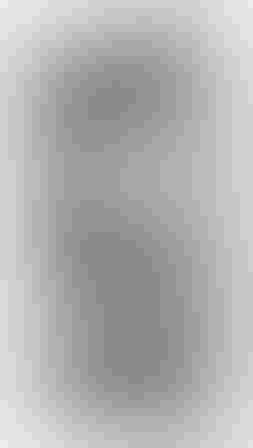 In addition there's a setup, training and customization service that costs around $1,000, and an ongoing service program that includes hardware warranty, software upgrades, technical support, monitoring and a real person to assist your customers at the kiosk. This can cost from $95 to $250 per month. The three top considerations for selecting a kiosk are:
 Where will it be installed?
 What level of functionality do you desire?
 How much do you want to spend?
There are kiosk models for indoor or outdoor use, some that install through an exterior wall or mount on a pedestal, and even one that sits on the counter in your office. Once youve decided where to install the kiosk, you can narrow the choice to the features you want. Options include various sizes of printers or no printer at all, a fingerprint scanner, drivers license image capture, physical keyboard, bill acceptors and check readers. Price, while an important factor for some operators, ends up being less important than choosing the right kiosk for the facility.
Step Two: Installing Your Kiosk
Kiosk installation can be done by you, a local contractor or by the company that sold it to you. A typical installation should cost less than $2,000. Where you install your kiosk is critical. It should be close to the normal traffic pattern to your office. Traffic patterns for prospective tenants and current customers may be very different. One suggestion is to install the kiosk as close to the front door of your office as possible.
The kiosk area should be well-lit and have clear signage, making it easy for a prospective tenant to see that he can rent a unit and move in now. (To see an excellent example of kiosk presentation and signage, click here.) Outdoor kiosks are built to withstand the normal weather conditions, but consumers are not. Make sure your kiosk customers are protected from the weather with a canopy or some type of overhang from your building.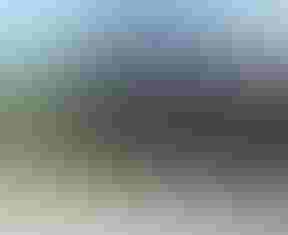 All kiosks will require a 110-volt power source and connection to your Internet service. While local area wireless (WiFi) is an option, it tends to be unreliable. However, cellular data cards have proven to be a good alternative. Some models of kiosks include a high-end digital color camera with high- and low-light filters. These kiosk cameras come with the proper connectors so you can hook them to your DVR system and be used as another security camera on the property.
Step Three: Integrating the Kiosk Into Your Operation
Here are a few areas of your self-storage operation that will need to be reviewed when integrating a kiosk.
Property-management software. For a kiosk to work, it must communicate to your property-management system at all times. This means if you've been turning off your office computer in the evening, youll have to change that process.
Kiosks come with specially designed software that integrates seamlessly with property-management systems. Ask your software vendor if there are any fees related to operating a kiosk at your facility. Once the setup and customization service has been completed, your kiosk will have your company brand, use your specific lease, communicate in real-time with your software, and operate according to your business rules.
Staff training. The implementation of a self-storage kiosk may make your staff feel like some of their value is being diluted. Its critical that your staff understands the purpose of the new tool, learns how to use it as a competitive weapon, and is given recognition and even rewards for supporting it.
The initial service includes training for your managers. Theyll be taught how the kiosk works, how they can adjust the business rules controlling it, how to run transaction reports, and who to call if they need help in the future. This training should be digitally recorded so it can be used for training new hires.
Maintenance. A self-service kiosk is a machine and requires regularly scheduled attention. Managers should review transaction reports daily, check to ensure the kiosk has paper and the lock trays are filled, and any cash or checks collected by the kiosk is deposited promptly. On a weekly basis, the exterior of the kiosk should be cleaned. Similar to your restroom, nobody will use it if its dirty.
Step Four: Implementing Self-Service Best Practices
Over the years, self-storage operators have discovered several best practices that will significantly increase their kiosk return on investment. This is where the commitment of the owners and the engagement of the managers make a measurable difference. Having a kiosk is of little value if you dont treat it like a competitive advantage and market it like an amenity of your business.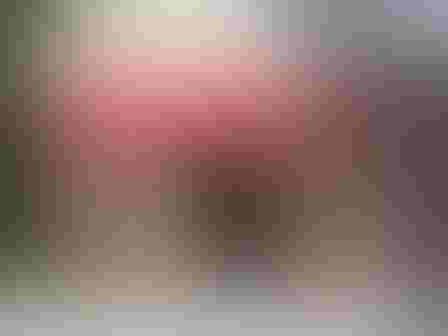 Make sure prospective and current customers know you have invested in a tool that makes doing business with you more convenient. To do this, you'll want to post information about the kiosk on your website and in your newsletters. You should even create a video explaining how to use the kiosk and post it on your social-media channels.
A simple and effective best practice is to leave lights on in your office even when its closed. This will not only highlight your facility when your competitors offices are dark, it will attract prospective tenants to the front door where the kiosk and a connection to a live person (provided as part of the ongoing service) are waiting to rent them a unit. A kiosk can only serve a customer who's standing in front of it; by implementing the best practices, youll get a much higher value from your kiosk.
Once you've purchased a kiosk, its like any other business initiative you've implemented in the past. To get the highest return on your investment, you'll need management attention and engagement, proper planning, and a willingness to change the way you operate. The next time you go to the dry cleaners only to find its closed, you can smile and rest assured your customers will never experience that frustration at your facility.
Robert Chiti is president and CEO of Phoenix-based OpenTech Alliance Inc., the developer of the INSOMNIAC line of self-storage kiosks, now with seven models. The company also offers the INSOMNIAC Live! call center and the INSOMNIAC Self Storage Network for online storage reservations and rentals. For more information, call 602.749.9370; visit www.opentechalliance.com.
Subscribe to Our Weekly Newsletter
ISS is the most comprehensive source for self-storage news, feature stories, videos and more.