Making Tenant Insurance Mandatory in Self-Storage: Protecting Customers, the Business and Revenue
Making Tenant Insurance Mandatory in Self-Storage: Protecting Customers, the Business and Revenue
A new trend is being discussed all over the self-storage industry: Mandating that customers have tenant insurance as a condition to storing. Following is a discussion of the pros and cons so you can make the right decision for your business.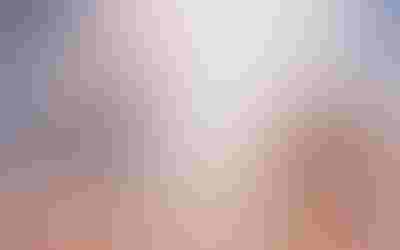 By Mel Holsinger
A new trend is being discussed all over the self-storage industry: Mandating that customers have tenant insurance as a condition to storing. Following is a discussion of the pros and cons so you can make the right decision for your business.
For years, self-storage operators have been blessed with laws allowing them to require that customers self-insure through their homeowners or renters insurance policies. Facility operators are not required to insure tenants possessions, as they do not take care, custody or control of stored goods.
But over the past several years, there have been many lawsuits in which a facility operator was ordered to pay for damages to a customers unit contents. Other facility operators have offered compensation to avoid a legal battle or bad public relations. In most cases, however, the cost to replace or repair damaged belongings has been the burden of the customer.
A few decades ago, several insurance companies saw an opportunity and began offering customers goods insurance, more commonly called tenant insurance. For a small amount, usually $8 to $20 per month, a customer can purchase this coverage from the self-storage operator or directly from the policy provider. It varies, but most policies cover between $2,000 and $10,000 worth of property.
This facet of the industry has grown greatly in recent years as operators recognize the value of tenant insurance. Not only does it protect customers, it can potentially generate revenue for the storage business.
Make It Mandatory
When it comes to leasing a self-storage unit, theres a lot of information to cover with tenants, including facility rules, late fees and more. All too often, facility managers brush over the topic of insurance during the rental process, hoping tenants will read the pamphlet theyre given or ask questions about the program later.
A good self-storage manager will emphasize his facilitys tenant-insurance program with every new customer. Most tenants will assumeincorrectly, of coursethat the facility will compensate them if a loss occurs due to a fire, tornado or even a burglary. When they realize this is not the case, their emotions range from anger to disappointment, and the manager will be the target of their words and actions. For the tenants who are covered, either through their own policy or tenant insurance, the loss will be traumatic but not as severe.  
Self-storage operators can prepare for the worst and provide better customer service by requiring all tenants to purchase some form of insurance. At the outset, removing the option to self-insure may seem like youre forcing customers to do something they may not want to do. In reality, youre doing a better job of protecting yourself and your customers.
Many of the larger self-storage operators have already established this company policy. Tenants either provide them with proof of insurance on their unit contents or purchase a dedicated tenant-insurance policy. Though compliance hasnt happened over night, these operators have taken a stand; and now several smaller, independent operators are following suit. Put simply, if the tenant refuses to show proof of valid insurance or purchase a tenant-insurance policy, the operator will not rent him the unit.
A word of caution: Make sure you know and clearly understand your states laws concerning tenant insurance before signing on with an insurance provider. In many states, self-storage managers are allowed to sell tenant insurance without becoming licensed insurance agents. Many of the third-party tenant-insurance programs even offer a rebate on the premium to the facility owner or manager.
Learn More
With the economy declining in recent years, maximizing income has been a challenge for most self-storage operators. Many have had to offer discounts and rent incentives just to stay afloat. Asking your customers to pay yet another fee seems impossible.
Yet as more self-storage operators make insurance a mandatory component to renting a unit, this extra cost will become the norm for tenants. Operators can also roll the cost of the policy into the rental rate.
There are numerous companies you can work with to create a streamlined and profitable tenant-insurance program. Most will even train operators in selling the positive aspects of this coverage. Check out each provider and learn about its program.
Making insurance mandatory at your facility wont be easy at first. In the long run, however, youll be protecting your business and your customers, and will likely increase your facilitys overall revenue.
Mel Holsinger is president of Professional Self Storage Management LLC, which oversees the operation of more than 40 facilities in Arizona, Colorado and Texas. Holsinger has been in the self-storage industry for more than 25 years. He is a frequent speaker at Inside Self-Storage World Expos and other industry events, a contributing writer to Inside Self-Storage magazine, and a founding member of the Qualified Storage Manager training program. To reach him, call 520.319.2164; e-mail [email protected]; visit www.proselfstorage.com .
Subscribe to Our Weekly Newsletter
ISS is the most comprehensive source for self-storage news, feature stories, videos and more.