The Power of Color in Self-Storage Facilty Design
The Power of Color in Self-Storage Facilty Design
The attractive use of color in self-storage building design can add an important dimension to the overall curb appeal of the finished structure. There are three primary ways to use color: for branding purposes, to improve building aesthetics and as part of the landscaping.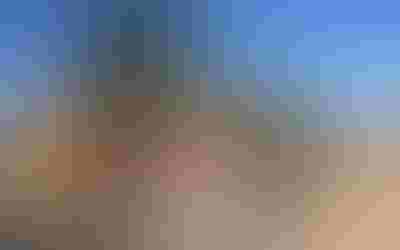 By Ariel Valli
The attractive use of color in self-storage building design can add an important dimension to the overall curb appeal of the finished structure. Most casual observers would agree the majority of buildings visible in everyday life look somewhat routine. A monotone and bland color scheme with little variation does little to improve a structure's appeal.
The exception to this uniform look along our streetscapes is often found in commercial retail buildings: fast food outlets, restaurants, theatres and shopping centers, for example. These types of projects rely on a stylish presentation, often including bold colors, to lure customers onto the premises. As a retail-type product, self-storage can definitely benefit by being designed to fit into this group.
So how do self-storage projects use design, including color, to get their image across to the renting public? There are three primary ways: through branding, building aesthetics and landscaping.
Color for Branding
Those of us working in the self-storage industry are familiar with the use of a specific color by a particular operator. Public Storage orange, Extra Space green, StorQuest Self Storage red and the blue-grey of A-American Self-Storage are good examples. All the buildings owned and operated by these entities consistently use these base colors in their advertising and buildings.
Architects designing projects for these operators are directed to include their image color prominently in the design. With the prevalence of tight design regulations in virtually every city and town across the country, the use of bright branding color is often closely controlled by the planning departments, planning boards and design-review committees that approve or disapprove projects at the land-use entitlement phase. While its often difficult to achieve large expanses of these colors on a project, its still very important to integrate the color into the projects accent elements, trim and signage.
Color and Building Aesthetics
Aside from using the attention-grabbing bright colors associated with branding, a self-storage designer must also use color creatively on the main building components such as walls and roofs. Contrast with branding colors is important, but so is complementing them with base colors that do not compete or clash. Warm colors associate well with colors in the earth-tone, brown themefrom light tan to darker yellows and browns. Cool colors associate well with non-chromatic colors such as off-white and the wide range of light to dark grays. Some of the coloring methods used by designers include:
Use of multiple colors on building walls. The long expanses of wall planes common to self-storage development can be articulated, or broken up, by using offsets in the wall planes, horizontally and vertically. This can be accomplished by changing materials and colors at projecting/receding wall planes, or by changing material and colors along a variable parapet height.
Long, undecorated walls are simply not acceptable for self-storage projects on quality commercial streets. Wall articulation can be improved by the varied use of color. Stucco color banding is a good example of this. While the underlying stucco material can remain the same, the colors can change from place to place on the wall.
Use of color on building-massing components. Building articulation can often be achieved by the use of large tower elements that house the office component. Contrasting accent colors can be used on these tower elements to differentiate themselves from the colors of surrounding wall planes.
Use of accent colors on building-trim components. Brighter accent colors can often be used on building-trim components, such as fascias and barges at roof edges, storefront glazing systems at the office, and canopies that project over entry doors.
Use of color on roll-up doors. Roll-up doors are everywhere in storage projects. The use of color on these doors is a great opportunity to provide interest in a project. Although most municipalities will not allow doors to be visible from the street, opportunities exist to use colorful, faux image doors along the streetscape as a decorative element. Also, window placements on the upper floors of multi-story projects provide the opportunity to show the colorful interior doors in the interior hallways, often with bright accent lighting.
Use of color on roofs. While most storage projects have flat roofs due to their large size, tower elements are often used to articulate the office area, as mentioned above. These tower elements are smaller in mass than the self-storage buildings themselves, providing an opportunity to introduce roofs that can be made of a variety of materials. Metal roofs in particular can use bold colors to create visual interest.
Color in Landscaping
The final use of color is often in the hands of the landscape architect. Over the years, landscaping has become an increasingly important part of the design, review and approval process that all projects must go through. Its now common to have landscape buffers of 20 feet to 30 feet between the street and the buildings.
This area provides a great opportunity to install trees, shrubs, groundcovers and accent flowers that provide an interesting mix of sizes, shapes and colors. A good example of complementary design/landscaping interface is the use of brightly colored red and purple bougainvillea shrubs on tradition Mediterranean-themed projects in California and Florida. In just about any type of project design, the green color of trees in spring and summer, as well as the reds, yellows and golds of tree leaves in the fall, can be a welcome sight along any streetscape.
Restrictions to Using Color
As a result of the increasing restrictions of design options in many communities, developers and architects are often limited to safe design options that blend into the surrounding neighborhood. While staying within the reasonable boundaries of the community context can be a good thing, bold yet attractive architecture is discouragedand downright difficult to get approved.
As the principal designers of self-storage projects, architects are often directed to take the easy path of earth tones, earth tones and more earth tones. The direction may come from the developer, who wants the review process to be smoother, or it may come by mandate from the reviewing and approving jurisdictional entity. The result is the same in that opportunities for attractive colorful projects are ultimately limited.
The opportunities to push the envelope and strive for more meaningful and interesting self-storage projects are always there, even if somewhat limited by developer design direction or the politics of the design-review process. The imaginative use of color should be an important design consideration at the very start of the design process. The ability to successfully integrate color into the finished product will always result in the better curb appeal that all self-storage owners and operators prefer.
Ariel L. Valli is president and principal architect of Valli Architectural Group, which was founded in 1997 to provide specialized design services to the self-storage industry. Over the course of a 30-year career, Mr. Valli has been involved in 480 completed self-storage projects, primarily in the southwestern United States. Completed projects include numerous award-winners. For more information, call 949.349.1777; visit www.valliarch.com .
Subscribe to Our Weekly Newsletter
ISS is the most comprehensive source for self-storage news, feature stories, videos and more.