Workforce Woes: Self-Storage Operators Face Staff Shortages and Other Labor Challenges
Workforce Woes: Self-Storage Operators Face Staff Shortages and Other Labor Challenges
A staffing shortage in the United States has hindered many industries, including self-storage. Learn the causes of this dilemma, and how some national and regional storage operators are revamping their hiring and retention programs.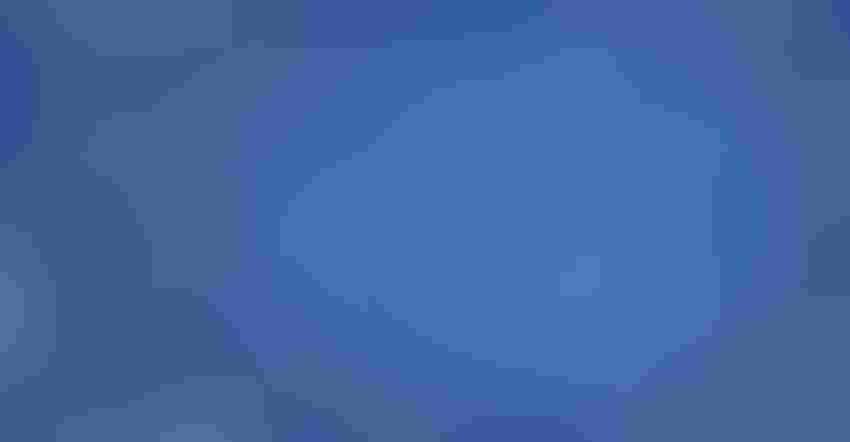 You've likely noticed in our post-pandemic world that a lot of places seem to be hiring. Companies of all sizes are struggling to attract and hire employees in a labor pool that's much shallower than before. In fact, a CNBC article reported over the summer that there were about 3.5 million fewer workers on the job market compared to February 2020.
All the shutdowns that occurred early last year caused many businesses to downsize and even shutter, leaving tens of thousands of people out of work. Now, nearly two years later, the pendulum has swung in the other direction. There were 10.9 million jobs available in July of this year, while the unemployment rate stood at 5.2% in August, according to reports from the U.S. Bureau of Labor Statistics. The jobs are there, but fewer people are seeking them.
There are a number of reasons for this. Notably, the pandemic has altered the mindset of many workers as priorities and lifestyles have shifted. Many people became accustomed to working from home. Some are earning more—or at least getting by—on federal and state unemployment benefits, while others have left the workforce to retire early or stay at home with their children. Some pivoted into new careers or returned to college to earn a degree. Workers are also seeking higher pay, improved job security, and better health and safety conditions.
When you think about staffing shortages, healthcare facilities, restaurants and retailers might immediately come to mind; but there's been a trickle-down effect to other industries, and the lack of qualified candidates isn't the only hurdle. Many people are looking for better positions, even if it means making the leap to a new sector. About 55% of workers will actively seek new employment in the next 12 months, according to a survey by finance-services company Bankrate. Coined the "Great Resignation," this period of turmoil is expected to impact the job market well into 2022.
Self-storage owners and management companies are already feeling the squeeze. "There are simply more jobs available in the market than there are people to fill them," says Scott McLaughlin, executive vice president of property management for Sentry Self Storage Management, which operates 23 locations in four states. "Add to that the sign-on bonuses, daily paychecks and other methods being used to try to entice folks to apply, and you have a recipe for staff leaving their current jobs in favor of something new, different and potentially more lucrative on the surface. We are also seeing a pattern for the labor force favoring jobs with a work-from-home aspect that simply isn't readily available within the storage industry."
Supply and Demand
Because the self-storage industry straddles real estate and retail, staffing is a unique challenge. A property manager must be skilled in several areas and often works long stretches alone or unsupervised. Finding the right candidate when there are plenty to choose from is a challenge. When there are fewer applicants, it's even more problematic.
"We are experiencing similar hiring challenges to other industries in today's labor market. The demand for talent exceeds supply," says Dave Benson, CEO of Morningstar Properties LLC, which has 86 facilities nationwide. "We have seen a decline in total available candidates, but we continue to have success finding quality talent. It's just taking a little longer and the competition is real."
One reason is storage companies are often competing for the same pool of workers with other business sectors, not just other facility operators. These corporations often have more comprehensive talent-acquisition programs and offer competitive wages. In recent months, Amazon, Best Buy, CVS, Target, Walgreens and Walmart have increased starting salaries to entice job candidates.
The lack of quality applicants can also be regional. "In some areas, we are seeing a high number of candidates still, and in others, we see an extreme shortage," says Amber Tyson, vice president of human resources for Absolute Storage Management Inc., which operates more than 150 self-storage properties nationwide. "In 2019, in our larger markets, we averaged close to 100-plus résumés for some jobs. In 2021, we are seeing about a 70% decrease in candidates."
The Daily Challenge
A dearth of employees can greatly affect the daily operation of a storage facility regardless of its size. When a job goes unfilled, it might lead to reduced operating hours, overtime, the inability for staff to take time off, unfinished tasks and more.
"It's becoming increasingly difficult to ensure we have adequate staff to cover all shifts and hours of each day we're open," McLaughlin says. "We're facing increased overtime and potential burnout of good, tenured employees who are loyal to the firm and have good intentions of the team concept, so they're willing to pick up where they can to assist."
To cover deficiencies, storage companies have adjusted their thinking about the way they staff their sites. "We've gotten creative with scheduling due to the staffing shortage," Tyson says. "We've adjusted some property hours. We've increased our floating-manager program, which allows us to hire a team member to rotate between properties to fill in gaps. We've also relied heavily on our online-rental program."
Having employees oversee multiple sites has become more common, with many operators believing it has mutual benefits. "We can offer more hours to a person who wants to make more [money]. Resultantly, they have access to full-time benefits, so they stay longer. They also get more experience, become more valuable and, thus, can access promotions and grow with the company while the company has better personnel," says Chris Runckel, chief operating officer for Andover Properties LLC, which operates nearly 200 facilities nationwide under the Storage King USA brand.
One way storage operators are combatting staffing shortages is through the implementation of technology. Contactless rentals can ease the burden for onsite staff while still allowing the business to provide a great customer experience. "There has been a major shift in consumer behavior across our industry over the last 18 months, with online rentals increasing to half or more of all rentals and kiosks being improved and deployed tactically," Runckel says. "This allows us to staff more strategically, rather than the traditional seven-day-a-week, eight-hours-a-day model predating the technology improvements."
Hiring Strategies
As the candidate pool dries up, storage operators have revamped their hiring approach. Patience is an important factor since job filling now requires more time. "Rather than a two-week window from job opening to placement, presently it could take two months or longer," says Scott Kelly, chief operating officer for StoreRight Self Storage, which operates 17 locations in Florida.
The shortage has forced operators to explore all kinds of new hiring practices. "Like every other company right now, we've had to get creative to compete for talent," Benson says. "We're evaluating our total compensation and benefits package, source of talent, networking and referrals, and just about every strategy to expand the top of the funnel for our labor pool. We also are evaluating our full- and part-time role strategy to create flexibility for employees."
ASM has a full-time, in-house recruiter. Still, it's had to change its approach to staffing and training. To begin, it revamped its job posts to appeal to a broader applicant base. "We are no longer looking [for] someone with a storage or property-management background. Instead, we are focusing on finding the right fit for the position. We have an excellent training program, so anyone with strong customer-service experience can be trained to be successful in our roles," Tyson says.
This approach of casting a wider net appears to be a common theme among self-storage employers. Morningstar, too, is seeking candidates with experience across different industries. "We look for intangible experience and skills—superior customer service, a coachable spirit, a desire to take real ownership of a business, retail savvy and management experience," Benson says. "Through focusing on the total experience of the candidate, we have had great success hiring talent with diverse backgrounds from other industries such as hospitality, food service, grocery and general property management. All these industries from which we draw our labor pool have an equally high demand for talent right now."
Some companies are soliciting referrals from existing staff to source new candidates. "We have increased our employee-referral program to encourage employees to refer friends and family," says Tyler Jacobsen, senior director of talent acquisition for Extra Space Storage Inc., a self-storage real estate investment trust and management firm that operates 2,000 locations nationwide. "Additionally, we have focused on our employment brand to drive awareness of our great culture and work environment. We are constantly evolving our process to adapt to changing market conditions."
This emphasis on culture is emerging as another popular trend. While ASM's hiring messages are clear about available positions, pay and locations, they also discuss the company, its culture and the benefits the company offers. "This has helped us receive candidates who are truly interested in the role and cut down on recruiting time," Tyson adds.
A couple of other approaches including leveraging technology and even seeking retirees. Extra Space has partnered with major job boards to ensure its positions are producing even more candidates, Jacobsen says, while Sentry is exploring the use of part-time positions recruited from sources where it usually finds semi-retired or retired individuals who would like to work a few days per week.
A final helpful tip is to remember that candidates have many options now, so it's critical that your overall recruitment procedure is above par. Keep the application process simple, and contact qualified applicants quickly. If they don't hear from a potential employer in a timely manner, they'll simply move on to the next opening.
"Candidates are interviewing us as much as we are interviewing them," Benson notes. "Just like we win business through our differentiated experience, we attract the best candidates through providing an exceptional recruiting and hiring experience. Evaluate your recruiting process for where you can differentiate through experience!"
Keeping the Good Ones
Of course, staffing your self-storage business isn't just about hiring new team members. You must also retain the loyalty of existing employees, so they'll stick around. To do that, many companies are working to provide a more supportive and enjoyable work environment.
"We are a family-founded business, and the essence of family is a core part of our team," Benson says. "We care about each of our employees, both personally and professionally, and they in turn care about each other."
During the early months of the pandemic, ASM redefined its culture to better bond with its staff. "In a time when many felt alone and disconnected, we wanted our team to feel connected while at work, so we created a morale committee focusing on keeping the team interacting with each other, checking in and focusing on mental health, morale and overall well-being," Tyson says.
To keep employees from considering a position with another company, you need to let them know they're valued. "Spend the extra time celebrating their successes each week, and share those successes within the company so that the recognition for appreciation becomes widespread," McLaughlin advises. "Help them through their struggles by taking a 'hands on interest in their success' approach."
A Fresh Tactic
Whether you need to hire one employee or 10 in the coming months, it'll likely be more challenging than in the past. It might also require you to change your typical hiring process.
"Evaluate what job boards you are using, review your job ads and make sure they pop, and be proactive in your sourcing efforts. Make sure candidates know why your company is a great place to work!" Jacobsen advises.
Your goal is to entice and hire top talent, which might not be easy these days. However, with some ingenuity, it can be done.
"We all want to get the best people we can afford and be able to leverage their strengths in alignment with our goals. So, the differentiator can be talking about it from the first interview and then following through in actual practice of better work-life balance with our facility personnel in every way possible," Runckel says.
Subscribe to Our Weekly Newsletter
ISS is the most comprehensive source for self-storage news, feature stories, videos and more.